Trypsin/Lys-C Mix, Mass Spec Grade, is a mixture of Trypsin Gold, Mass Spectrometry Grade, and rLys-C, Mass Spec Grade. The Trypsin/Lys-C Mix is designed to improve digestion of proteins or protein mixtures in solution.It is a little known fact that trypsin cleaves at lysine residues with lesser efficiency than at arginine residues. Inefficient proteolysis at lysine residues is the major cause of missed (undigested) cleavages in trypsin digests.
Supplementing trypsin with Lys-C enables cleavage at lysines with excepetional efficiency and specificity. Following the conventional trypsin digestion protocol (i.e., overnight incubation at nondenaturing conditions, reduction,alkylation, 25:1 protein:protease ratio [w/w], mix and incubate overnight at 37°C.) Replacing trypsin with Trypsin/Lys-C Mix in this conventional protocol leads to multiple benefits for protein analysis including more accurate mass spectrometry-based protein quantitation and improved protein mass spectrometry analytical reproducibility.
The following two tabs change content below.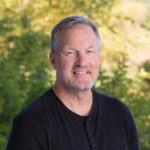 Gary earned his B.S. in Bacteriology, UW-Madison in 1982. From 1982–1986 he served as Research Tech at UW-Madison. From 1986 to the present Gary has been with Promega Corporation serving in many capacities including as the very first editor of Promega Notes. He was also Manager Tech Services and Training, Product Manager Restriction/Modifying Enzymes, Product Manager Protein Analysis, and is now Sr. Product Manager for Protein Analysis products.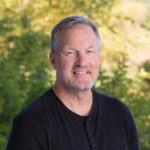 Latest posts by Gary Kobs (see all)