One of the most critical parts of a Next Generation Sequencing (NGS) workflow is library preparation and nearly all NGS library preparation methods use some type of size-selective purification. This process involves removing unwanted fragment sizes that will interfere with downstream library preparation steps, sequencing or analysis.
Different applications may involve removing undesired enzymes and buffers or removal of nucleotides, primers and adapters for NGS library or PCR sample cleanup. In dual size selection methods, large and small DNA fragments are removed to ensure optimal library sizing prior to final sequencing. In all cases, accurate size selection is key to obtaining optimal downstream performance and NGS sequencing results.
Current methods and chemistries for the purposes listed above have been in use for several years; however, they are utilized at the cost of performance and ease-of-use. Many library preparation methods involve serial purifications which can result in a loss of DNA. Current methods can result in as much as 20-30% loss with each purification step. Ultimately this may necessitate greater starting material, which may not be possible with limited, precious samples, or the incorporation of more PCR cycles which can result in sequencing bias. Sample-to-sample reproducibility is a daily challenge that is also regularly cited as an area for improvement in size-selection.
There are three main factors responsible for the lack of reproducibility and recovery that result from current size selection methods:
High Viscosity: One drawback to current size selection methods is the high viscosity of the chemistry involved. The chemistry sticks to the tips, causing pipetting error due to variable retention. This leads to lower reproducibility and requires special liquid handling classes and programming in automated protocols to reduce the problem.
Speed of Magnetic Response: Current size selection chemistry resin is slow to respond to a magnet, therefore requiring longer incubation. If the response is not complete, magnetic resin can be left in suspension when the supernatant is removed, which reduces the amount of desired DNA that is recovered. In dual size-selection methods, this can also lead to incorrect size cutoffs and larger than desired fragments.
Specificity of Size Selection: Finally, current chemistries make it difficult to fully remove the large fragments that can interfere with proper clustering. This is especially critical for new NGS platforms that do not tolerate large fragments on patterned flow cells.
It is now possible to perform efficient, accurate size selective purification of dsDNA for NGS, PCR and general molecular biology applications. The new magnetic resin-based ProNex® Size-Selective Purification System, with a novel chemistry, provides significantly improved selectivity. With lower viscosity, this system is easier to work with and provides more accurate pipetting, recovery and reproducibility of size selection compared to standard dsDNA purification methods.
Getting the most sequencing data for your money requires precise size selection of your library. The ProNex® System allows you to select the desired size of purified dsDNA fragments, from 100bp to 750bp. By adding varying ratios of ProNex® Size Selection Chemistry to your sample, you can control what size DNA is retained or eliminated. For example, increasing the ratio of ProNex® Chemistry added to a sample will purify smaller fragments of dsDNA. The reverse is also true, enabling NGS library and PCR fragment cleanup, as well as more accurate dual size selection of libraries.
The ProNex® System can also be used to select a range of dsDNA fragments centered on a desired size in a dual size-selective approach. Elimination of both small and large fragments outside the desired range is critical to avoid wasting money on unusable reads. The ProNex® System not only removes more low-and high-molecular weight DNA than existing methods, but also retains more of the target fragment sizes you really want. In addition, the protocol has been written to provide clear guidance on how to tailor for your desired size range.
The ProNex® System can be used for both manual and automated high-throughput workflows. It also offers you greater confidence in sample handling since ProNex® chemistry has a magnet response time approximately five times faster than AMPure® XP beads, which ensures tighter bead pelleting and greater recovery.
Enhancing the chemistry and method of size-selective DNA purification has made it possible to increase NGS library yields and reproducibility, while enhancing dual size selection accuracy and precision with more complete removal of contaminating high molecular weight fragments. These improvements over current size-selective DNA purification methods make it possible to significantly improve your NGS library sequencing results.
Interested in learning more? Register for the webinar "Improved Chemistry for NGS Library Cleanup and Size Selection" on October 10.
The following two tabs change content below.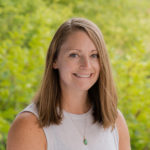 Darcia is a Content Lead at Promega. She earned her BS in Secondary Education at the University of Wisconsin Oshkosh, with minors in Biology and Spanish, and her MS in Biotechnology at the University of Wisconsin Madison. She is passionate about sharing scientific knowledge with all audiences, including her family and friends—whether they have solicited the lesson or not! In her free time, Darcia enjoys reading, playing volleyball, eating delicious food and cheering for the Chicago Cubs.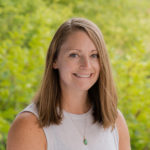 Latest posts by Darcia Schweitzer (see all)