When the Spectrum Compact CE System launched in June 2020, all the instrument service engineers that are part of the Promega Global Service & Support (GSS) Team needed to be trained on using and fixing the instrument. This is a challenging endeavor in the best of times, but the COVID-19 pandemic made it even more difficult. Thanks to the work of some dedicated teams and individuals, Promega service engineers around the world were able to receive remote instrument training. But how do you teach someone to repair an instrument when you can't be in the same room?
Like trying to fit a square peg into a circular opening, most of us can recall some of the initial challenges we faced trying to approximate the experience of working or socializing in a virtual environment. For our GSS team, planning for remote instrument training called for creative solutions to ensure that engineers had the knowledge and skills to effectively support customers.
Before the pandemic, remote training for Promega support scientists was rare and reserved for only the most basic concepts. This gap in capability caught Tony Gonzalez, Product Support Engineer–Instrument Service, and his team off-guard and forced them to quickly identify options to train and support engineers facing varying degrees of travel restrictions.
Luckily, the basics were already in place—there were labs, instruments and at least one service engineer present at the three global training hubs in the United States, Germany and Singapore. Engineers who needed to be trained could travel to those locations and receive training from Tony remotely. Now all they needed was a way to give trainees the same repetition and hands-on experience offered by in-person training.
The first training was hosted for North American service engineers. Tony describes the session as "raw." A Spectrum Compact CE System was shipped to Tony's home and he set up a station where he streamed video from his phone and tablet while demonstrating how to use and replace parts on the Spectrum Compact CE System. Unfortunately, participants were repeatedly dropped from calls on the videoconferencing software, which prevented a smooth training experience. Despite the disruptions, Tony successfully completed a training session with all the North American service engineers. After a sigh of relief, though, he knew "they needed to step things up and work out the kinks before the next training in Europe."
Tony went to work researching video solutions that wouldn't overload his computer or cause the video conferencing software to stall. He watched a lot of tutorials for setting up a YouTube channel for streaming video games that proved immensely helpful. He purchased video switcher hardware and installed new software that allowed him to free up bandwidth by streaming his A/V equipment via Bluetooth.
Thanks to Tony's problem-solving, the European trainees had a much better audiovisual experience. However, since Tony was located in the US, the time difference presented new challenges. On top of that, COVID-19 restrictions in Europe mandated that the remote instrument training couldn't span a week or more, like it had for previous trainings. To accommodate the time constraints, Tony extended the trainings to 10-hour sessions to get through the necessary material in fewer days.
The European training was also complicated by the fact that the training site only possessed a single instrument. This meant that two individuals needed to share the instrument, which slowed the pace of training and limited opportunities for hands-on learning. This was also going to be an issue for the training in Singapore, and Tony was determined to find a way to occupy both trainees at the same time and give them plenty of valuable first-hand experience.
In the end, Tony found an elegant solution to his problem. While one trainee used the instrument onsite, the other was able to use remote access software to interact with Tony's instrument remotely and learn skills like how to do a calibration on the instrument. Since these sessions, this solution has also proved useful for end-user virtual training as well.
Time differences and travel restrictions were still an issue for the Singapore training. In his time zone, Tony held trainings from 8:00pm until 6:00am the next morning. With trainees from South Korea, Japan and China needing to travel to the Singapore lab for training, Tony and his colleagues also had to adapt to constantly changing travel restrictions. When travel restrictions were tougher, they would plan to delay training until restrictions were relaxed. Suddenly, a country would ease their limits so the team would devise new schedules that would accommodate quarantine periods and the time that a trainee could be in Singapore. To negate this unpredictability, Tony and his team created a year-long training schedule open to all potential trainees, with the flexibility to choose a later training if needed due to changing rules and regulations.
According to Eric Ting, a Field Support Scientist & Service Manager who helped facilitate customer training in Singapore, "the feedback has been quite positive. Everyone [has been] very understanding that it isn't perfect."
Looking back, remote instrument training has been a triumph for the Global Service & Support Team at Promega. They were able to train engineers across the globe to effectively support customers using the Spectrum Compact CE System. Each training and the challenges it presented offered an opportunity to learn something new and expand the options available for training engineers. Eric reflected that "a silver lining has been that we are now capable of providing remote training for customers." Tony is also considering the value of incorporating an augmented reality (AR) solution to help engineers make service calls with customers more efficient. He and his team are excited about "reevaluating what investments are needed for remote training in the future…what training will look like beyond the pandemic."
---
Read more about some of the ways our operations team has been able to support customers during the pandemic.
How can we help? For answers to technical questions and instrument support, click here.
---
To learn more about the Spectrum Compact CE System, click here.
---
Related Posts
The following two tabs change content below.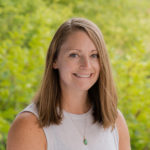 Darcia is a Content Lead at Promega. She earned her BS in Secondary Education at the University of Wisconsin Oshkosh, with minors in Biology and Spanish, and her MS in Biotechnology at the University of Wisconsin Madison. She is passionate about sharing scientific knowledge with all audiences, including her family and friends—whether they have solicited the lesson or not! In her free time, Darcia enjoys reading, playing volleyball, eating delicious food and cheering for the Chicago Cubs.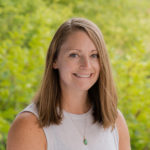 Latest posts by Darcia Schweitzer (see all)