Cytochrome P450 (CYP) inhibitors are often used as boosting agents in combination with other drugs. This drug development strategy is front and center for Paxlovid, the new anti-SARS-CoV-2 treatment from Pfizer. Paxlovid is a combination therapy, comprised of two protease inhibitors, nirmatrelvir and ritonavir. It significantly reduces the risk of COVID-19 hospitalization in high-risk adults and is ingested orally rather than injected, which is an advantage over other SARS-CoV-2 treatments, such as Remdesivir.
Nirmatrelvir was originally developed by Pfizer almost 20 years ago to treat HIV and works by blocking enzymes that help viruses replicate. Pfizer created another version of this drug to combat SARS in 2003, but, once that outbreak ended, further development was put on pause until the advent of the COVID-19 pandemic. After developing an intravenous form of nirmatrelvir early in the pandemic, Pfizer created another version that can be taken orally and combined it with ritonavir.
When ritonavir was originally developed, it wasn't considered particularly useful because it metabolized so quickly in the body. Now it is recognized as a pharmacokinetic enhancer in combination with other drugs. Ritonivir inhibits CYP3A4, an enzyme which plays a key role in the metabolism of drugs and xenobiotics. By inhibiting CYP3A4, ritonivir slows the metabolism of other drugs. In the case of Paxlovid, this allows nirmatrelvir to stay in the body longer at a high enough concentration to be effective against the virus. This ultimately means that patients can be given lower doses of the drug with reducing efficacy.
Screening for Cytochrome P450 Inhibitors
Due their key role in drug metabolism, cytochrome P450 enzymes can play a major role in drug-drug interactions that lead to adverse reactions and drug failures. While there are many ways to screen the effects of drugs on CYP enzymes, most are unable to reliably predict how a drug compound will react in the human body.
Using primary hepatocytes (or cell lines created with hepatocyte-like function to mimic the liver) to study these interactions provides data that correlates more closely with conditions in the human body. In addition, using cell-based toxicity assays eliminates the need to perform tests on animals while providing data that more closely correspond to what can be expected by a drug in vivo. With optimized protocols, cell-based CYP metabolism assays can also be adapted to 3D cell culture, providing an even closer representation of in vivo conditions.
Bioluminescence-based assays offer considerable time savings in high-throughput drug ADME-Tox screening, compared to other methods, such as HPLC. Background is minimal compared to fluorescence-based assays since there is no naturally occurring source of bioluminescence in most cell lines. An assay system that incorporates primary hepatocytes, a luminescent CYP inhibition assay (such as the P450-Glo™ CYP3A4 Assay and Screening Systems) and automated microplate instrumentation provides rapid, dependable information on CYP-based drug inhibition in a cell-based format.
Drug Safety
Pfizer's creative use of ritonavir highlights the need for safety and toxicity testing of drugs in addition to testing for their main mechanism of action. Even when they are found to be highly effective therapies, 90% of drugs fail in clinical trials because of cardiotoxicity or liver toxicity, often related to modulation of CYP enzymes. Even if a drug is found to be effective at targeting one part of the body, it is vital to test how it interacts with other drugs and affects other parts of the body to determine if it is safe.
---
To learn more about bioluminescent tools to accelerate drug discovery, visit our Small Molecule Drug Discovery application page.
The following two tabs change content below.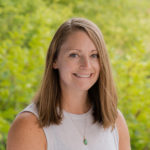 Darcia is a Content Lead at Promega. She earned her BS in Secondary Education at the University of Wisconsin Oshkosh, with minors in Biology and Spanish, and her MS in Biotechnology at the University of Wisconsin Madison. She is passionate about sharing scientific knowledge with all audiences, including her family and friends—whether they have solicited the lesson or not! In her free time, Darcia enjoys reading, playing volleyball, eating delicious food and cheering for the Chicago Cubs.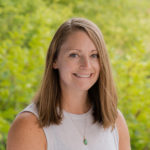 Latest posts by Darcia Schweitzer (see all)