As Promega grows globally and locally here at headquarters, the construction of new and expanding facilities are considered with great care to ensure a commitment to sustainability. Between April and November of 2019, the parking ramp located near the Feynman Center received a massive upgrade with long-term impacts on the company's sustainability goals.
Leveling up from 2 to 4 floors, the Feynman parking ramp can accommodate approximately 600 total parking spaces. Yet, according to the EPA, an average vehicle emits about 4.6 metric tons of CO2 each year. Promega supports employees who reduce their carbon footprint by driving electric vehicles to work by offering charging stations. The newly renovated parking ramp includes 17 double electronic vehicle charging stations to service 34 parking spaces. The Level 2 charging stations operate with a 240-volt circuit and are up to six times faster than a standard outlet, providing an electric vehicle 10-20 miles per hour of charging. Additionally, the garage contains secure, enclosed bike storage to encourage more bike-to-work commutes.
However, the crown jewel of this sustainability makeover is the photovoltaic (PV) system of solar panels adorning the entire roof of the parking ramp. Solar PV arrays are comprised of solar panels made up of many solar cells. When exposed to full sunlight, the solar cells convert solar energy into an electrical current. As more solar cells and panels are wired together, more power is generated. Promega headquarters first adopted the use of solar PV arrays at the Aviation Operations building in 2010 and the Da Vinci Center in 2014, the Feynman parking ramp boasts the largest array at 562.5 kW.
In the past, the PV arrays at the Aviation Operations and the Da Vinci Center generated a combined approximation of 200,000 kWh annually to support the facilities' power usage. In contrast, the Feynman parking ramp is estimated to produce over 900,000 kWh each year. This is enough energy to power 110 homes, and is expected to power around 11% of the Feynman Center's total annual consumption.
Promega takes great pride in our sustainability efforts by making investments that have a lasting impact. From minimizing waste in our laboratories to providing efficient renewable energy for our facilities, these initiatives help us see the value of sustainability not only in the workplace, but to our local and global environment, too.
Related Posts
The following two tabs change content below.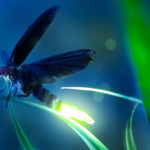 By day, Mariel is a Science Writer at Promega; by night, she side hustles her scicomm skills as a freelancer. She earned a B.A. in Biology and a B.Mus. in Piano Performance at Lawrence University, and a M.S. in Biological Sciences from Mississippi College. She is mom to a precocious toddler, a rambunctious corgi, and a cat-like bichon frise. In her spare time, she enjoys film & TV binges, music, gaming, and knitting.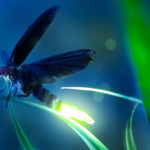 Latest posts by Mariel Mohns (see all)