The Promega Corporate Responsibility Report captures a variety of stories of how we've supported our employees, customers and communities over the past year. For example, in 2020, 735 million samples were tested for SARS-CoV-2 using Promega reagents. We launched a new scholarship to support students from underserved backgrounds, and we completed our three largest solar arrays on our Madison, WI campus. As we look to the future, we recognize that there are always more opportunities to reduce our environmental impact. That's why we're setting our most ambitious sustainability goals ever.
Sustainability is a major part of our Corporate Responsibility Program. Promega applies a long-term vision to business and planning, and we believe that caring for the environment is essential to reaching any of our goals. In 2020, we realized a 44% reduction in carbon emissions and a 52% reduction in water usage compared to our 2015 levels, as indexed to revenue. We reduced electricity consumption by 47% and gas by 44%. When looking ahead, Promega leaders decided to aim even higher.
Our 2030 vision includes three key points:
30% reduction in landfill waste*
30% reduction in water usage*
50% reduction in emissions*
*Goals are indexed to revenue, over a 2019 baseline.
A 50% reduction in emissions represents the equivalent of taking 4,800 cars off the road. In addition to improving our overall efficiency, Promega is using more renewable energy to power our facilities around the world. Our headquarters will soon be sourcing energy from the largest solar array in Dane County, Wisconsin.
Our 2030 goals are a challenge – as they should be. These targets represent the largest reductions Promega has ever aimed for. We want to hold ourselves to a high standard and be aggressive about minimizing our environmental impacts. However, we also know that our goals have to be realistic.
"How will we actually get here?" asks Corey Meek, Corporate Responsibility Program Manager. "What strategies or techniques can we employ? Anytime you're setting goals 10 years in the future, there will be ambiguities. When we set these goals, we got into the planning and logistics. We do have a path set towards these goals that should help us reach them by the end of 2030."
To learn more about our sustainability goals and explore our Corporate Responsibility program, visit Planet Aware.
---
Corey Meek recently discussed our 2030 goals with the Mid-West Farm Report. Check out the full interview here.
---
The following two tabs change content below.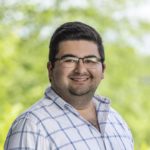 Jordan Villanueva studied writing and biology at Northwestern University before joining Promega in 2017. As a science writer, he's most interested in the human side of science - the stories and people behind the journal articles. Research interests include immunology and neuroscience, as well as the COVID-19 pandemic. When he isn't working, Jordan loves turning sourdough baking into a science. It's just a symbiotic culture of yeast and lactic acid bacteria, right?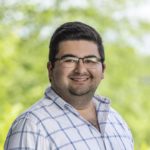 Latest posts by Jordan Villanueva (see all)