What hangs in the hallways of your workplace? Advertising? Awards? Commercially-sourced artwork? The Promega campus in Madison, WI, is composed of eight buildings. In many of these buildings you'll find all of the above.
But as you enter the atrium of the BTC (Biopharmaceutical Technology Center) building where the Employee Art Show hangs, you're greeted by handmade, homemade artwork, including drawings, ceramics, paintings, photographs and quilts.
These art pieces hold the distinction of being created by talented Promega employees, their families and friends. The annual Promega Employee Art Show opened Friday, January 17, with approximately 150 works displayed, including pieces created by parents of employees, employees and their children. These art pieces are on display to the public through the end of February 2020.
If you worked at Promega, you'd know these people to be innovative scientists that develop reagents for life science research, and marketing experts that help scientists understand the benefits of these reagents. You might meet them at trade shows or scientific meetings around the world. You might email or talk to one of them by phone, as they are experts at providing helpful product support to customers. You'd know them to be communications experts that write and develop web site materials for these reagents.
And you might be surprised at their skills as crafts people.
For nearly 24 years Promega has hosted art shows, inviting artists from Africa, Wisconsin Native Americans, and showing works by Frank Lloyd Wright photographer Pedro E. Guerrero and so many other creatives.
"Side Table with Secret Storage" was awarded a first place prize for Jane Schroeder.

Sajia Kopp's photograph Promethius was awarded one of two first place prizes.

Janet Kirschbaum earned a second place ribbon for this "Desert Sky" quilt (Judy Niemeyer pattern).

"Mind, Body, Circuit" by Erin Schuster, was awarded third place.
Promega art shows are the brainchild of employees and supported by CEO Bill Linton and curator Daniel Swadener. Linton's interest in creativity and supporting the arts, along with Swadener's travels and curatorial skills have made for some very interesting exhibitions.
Perspective from the Art Show Coordinator
The Employee Art Show is one of four shows hosted annually by Promega. Corporate Event Planner and Art Show Coordinator Stephanie Shea notes the interest of employees in creating art, evidenced by the 150 pieces entered in this show! Creating reagents for use in life science research requires a creative mind, a mind open to changing needs in scientific research, open to new techniques and technologies.
Perspective is everything and Stephanie notes that working in creative endeavors outside of the laboratory can be a perspective builder for scientists. She says, "Promega scientists create tools that work inside the living cell. Creativity and innovative thinking are essential for coming up with solutions for such incredibly complex territory. Scientists often take a glimpse into the unknown, and inherently need to shift their perspective to do so. The nature of scientific research requires one to be curious, creative and regularly shifting perspective. Our employees are problem-solving challenging questions in their labs and offices, so they have no choice but to be creative in those situations. Our art program perpetuates that desire to ask more questions, be a little more curious and engage with our natural sense of creativity."
The opportunity to exhibit their away-from-work pursuits is a means of encouraging employees to indulge in creative hobbies, and to share the results with their peers. Some employees exhibit their artwork annually as a means of growing in their creative passions, stretching and extending themselves in what they do each year.
A scientist here at Promega recently noted that "We fail as much as we succeed" in the laboratory. Scientific research necessarily involves the ability to understand and work with the failures, learn from them and develop new angles to work around these problems. Creative pursuits involve these same abilities.
When creating artwork, an unexpected glare in a photograph, or glaze failure in a ceramic piece, or splotch on a painting can take a piece in an entirely new direction.
A 2014 article in The Atlantic notes the connections between scientific endeavors and creating art, while acknowledging that scientists are not always thought of as creative types. Yet without the drive to create, would we have advances in malaria or HIV vaccines, or a new means by which to detect protein interactions in live cells?
Here Come the Judges
Not only does the art show provide employees a chance to exhibit their creative labors, this year each piece was judged by two volunteers. The judges this year were Derek Hibbs and Katelyn St. John, both printmaking graduate students at the University of Wisconsin-Madison, and interns at Tandem Press. I asked the judges what they were looking for, and both indicated that pieces were judged on composition; not simply the contents of the piece, but the perspective the artist used to frame and develop the work.
The Awards
As a past exhibitor at the Employee Art Show, I believe that all exhibitors are winners. Not only creativity, but some courage is involved in entering your creative work for others to see. You'll notice first, second and third place ribbons in the photos above. Well deserved! The other entrants are also winners in upping their creative talents. Kudos to them all!
Related Posts
The following two tabs change content below.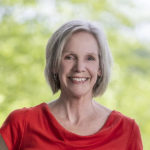 Kari Kenefick
Kari has been a science writer/editor for Promega since 1996. Prior to that she enjoyed working in veterinary microbiology/immunology, and has an M.S. in Bacteriology, U of WI-Madison. Favorite topics include infectious disease, inflammation, aging, exercise, nutrition and personality traits. When not writing, she enjoys training her dogs in agility and obedience. About the practice of writing, as we say for cell-based assays, "add-mix-measure".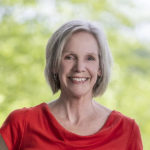 Latest posts by Kari Kenefick (see all)