We recently announced the opening of our newly constructed Kornberg Center research and development facility on our Fitchburg, WI campus. While we grow our company through new facilities around the globe, it is vitally important that we expand our sustainability efforts along the way. We are committed to preserving and improving our environment for a thriving future.
Prioritizing Sustainability with Best Practices from Around the World
Incorporating sustainability best practices from around the world is key to our long-term planning. Each new Promega facility is designed to meet ambitious sustainability objectives, and innovations incorporated in one project inform the next. We also align projects to meet United Nations Global Compact Sustainable Development Goals. All of our locations collectively contribute to minimizing the effect we have on our environment.
Here are a few of many sustainability initiatives Promega practices around the world:
More than half of Promega locations globally generate or purchase renewable electricity.
Many of our facilities minimize heating requirements and related emissions through ground source heat pumps, heat recovery technology, and solar water heaters.
Promega is reducing carbon emissions and minimizing waste by shipping smaller and lighter packages. With significant testing to assure quality, more of our cold chain products can ship at room temperature (ambient), instead of with dry or gel ice.
Promega employees are encouraged to use alternative transportation for business travel to reduce their carbon footprint. With this in mind, our European branch is committed to exclusively using electric vehicles by 2030 for sales and field applications.
All Promega locations emphasize recycling, increase employee awareness of recyclable material, and avoid single-use and difficult to recycle materials whenever possible.
Our facilities incorporate technology to conserve water in manufacturing, landscaping, and for everyday use through rainwater collection, rain gardens, and more.
Kornberg Center
The building footprint at Promega has doubled in the past ten years. Instead of viewing this as a challenge to reduce our environmental impact, we see it as an opportunity to infuse the best sustainability practices into how we grow. One of our newest facilities, the Kornberg Center research and development facility on our Fitchburg, WI campus, encompasses many of these practices.
One of our top priorities at Kornberg Center is maximizing renewable energy and energy efficiency. Kornberg has one of our three largest solar array installations on campus. Our three largest arrays game online at Kornberg, Feynman Center, and the parking garage in the last year. These systems total over 1,300 kW generating over 2 million kWh annually. The building has a double skin facade: a double-walled construction with a storefront glass exterior that separates the interior wall with a three-foot air space. This unique configuration improves thermal comfort and enhances energy efficiency, much like a double-walled container works to keep liquids or foods hot or cold. Kornberg also incorporates a radiant and cooling system with 22-miles of in-floor tubing and a geo-exchange system. With these sustainability practices, Kornberg Center reduces energy use by 65% relative to comparable facilities.
Additionally, Kornberg prioritizes sustainability practices involving water conservation. A rainwater collection system is projected to save one million gallons of reclaimed water per year. The rainwater captured is used for facility toilets and in cooling towers.
Click here to read more about sustainability efforts in other Promega facilities around the globe.
In For the Long Haul
We have found that working with the future in mind creates a better present. We are committed to this journey for the long haul and setting new environmental targets that will help us thrive for 100 years and beyond.
---
Want to learn more about sustainability, including water conservation, at Promega? Click here to read about our commitment to preserving and improving the natural environment.
Looking for a career in science? We have many options from research and development, to production, to quality assurance and more. See what opportunities await you at: https://bit.ly/3EEQqKF
---
Related Posts
---
The following two tabs change content below.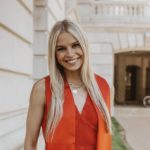 Riley Bell
Riley earned her B.S. in Life Sciences Communication and a certificate in Global Health at UW-Madison. She is a Digital Marketing Coordinator at Promega.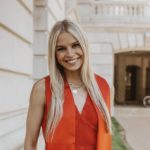 Latest posts by Riley Bell (see all)