During the week of October 14-18, scientists and science communicators around the world came together for a social media celebration of science, technology, engineering, and math (STEM). Science-a-thon has its roots in Madison, WI, where Tracey Holloway (a professor at UW-Madison) had the idea to raise money to support organizations that advance the careers of women in STEM fields.
This year, Science-a-thon participants collectively raised over $14,500 for three partner charities: the Earth Science Women's Network, Girls Who Code, and the Society of Women Engineers.
We at Promega were proud to be an active supporter of the event through sponsorship and participation. This year, we had 5 employees share their #dayofscience through daily Instagram story takeovers, as well as their personal social media accounts to give followers a glimpse of #lifeatpromega.
I started off the week by sharing what it's like to be a science writer at Promega. I balance a lot of different projects, from technical writing/editing, writing blog posts and feature articles, to drafting social media content. So it was great to directly engage with others who wanted to share their productivity and time management tips!
Next up was Danette Daniels, a R&D Scientist, who used her day of science to showcase her colleagues in the department. "Within R&D we have nearly equal numbers of men and women in the department," she said. So she took the opportunity to specifically amplify the work of other women on her team—at the lab bench, calibrating instruments, and leading meetings.
Manika Clemente, a Production Scientist, gave our followers a front row seat in watching a bulk production take place. Using timelapse videos, she demonstrated the precision it takes to manufacture 120 liters of reagent to be dispensed and used in research experiments on campus.
On the fourth day of Science-a-thon, Process Engineer Claire Moll showed us the beauty of the Promega Campus. As part of the Operations Engineering department, she works with instruments and equipment all over capmus to ensure that they are in tip-top shape for production and development needs.
Finally, the week ended with Julia Nepper, another Science Writer, who volunteered her day to do outreach at the Wisconsin Science Festival. She talked with festival attendees about luciferase and bioluminescence—the process of living organisms that glow! Promega develops many products that use bioluminescent technology as a tool for researchers to be able to visualize protein activity within a cell.
Science-a-thon week is not only fun, but an important outreach platform to amplify voices that are often underrepresented. "People (especially young kids) often have preconceived notions of what a scientist is, what they look like, and what they do on a daily basis," said Manika Clemente. "Science-a-thon shows the incredible diversity of scientists from various backgrounds and fields of study. It also allows for science to feel more accessible to those who might think it's all chemical formulas and numerical data. By showing the reality of science and what it means to be a scientist, we humanize it, which can help people to gain better understanding and interest in it."
To explore our participants' #dayofscience, check out our Science-a-thon highlight on our Instagram account.
The following two tabs change content below.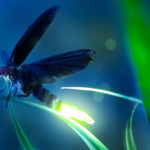 By day, Mariel is a Science Writer at Promega; by night, she side hustles her scicomm skills as a freelancer. She earned a B.A. in Biology and a B.Mus. in Piano Performance at Lawrence University, and a M.S. in Biological Sciences from Mississippi College. She is mom to a precocious toddler, a rambunctious corgi, and a cat-like bichon frise. In her spare time, she enjoys film & TV binges, music, gaming, and knitting.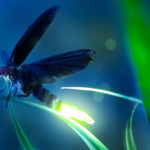 Latest posts by Mariel Mohns (see all)