What do you wear to a job interview at a biotechnology company? How should your resume be formatted? What questions do you ask to ensure the role is a good fit?
"My mentor guided me through job applications, including helping me identify the things that were important to me in a job," says Jazmin Santiesteban. "While we were talking about those things, she asked if I would be interested in applying to Promega."
Jazmin received the D.O.O.R.S. Scholarship in 2021, before her senior year at Lawrence University. That scholarship program helped Jazmin develop new skills and cultivate connections that eventually led her to a job at Promega after graduation.
"I love it so far," she says. "I don't know where my career may take me, but right now I want to build a longer future at Promega."
First-Generation College Experiences
Jazmin was the first person in her family to attend and graduate college. Her parents, both immigrants from Mexico who met in the United States, each left school before finishing a high school diploma. Growing up in the north suburbs of Chicago, Jazmin sought out enrichment programs to help her learn about the world of higher education.
"The program gave me a scholarship, but also helped me transition from high school to college," she says. "I had never experienced a college campus, so they took me on visits and that's how I found out about Lawrence."
Jazmin enrolled at Lawrence University as a psychology major. This transition brought both new and familiar challenges. For example, while some of her Hispanic friends struggled on the predominantly white campus, Jazmin says the demographics were pretty close to what she had experienced in high school, and that she was used to being one of the few Mexicans.
On the other hand, a new challenge was the need to make valuable connections to put herself ahead. Jazmin was great in the classroom – she could do her homework and take tests – but she quickly learned that grades weren't the sole factor in her career prospects. She also needed the right people to lean on.
One connection she calls out is the advisor who she met with after declaring a second major in neuroscience. The new advisor challenged her to not only check off her curriculum requirements, but to seek out opportunities to make her a strong candidate for future jobs. She added new classes to her schedule and found a position in a research lab studying reproduction in rats.
Later, her advisor received an email on a scholarship aimed at students from underrepresented backgrounds who were working toward a biotechnology-related career.
"She said I was the first person who came to mind," Jazmin says of her advisor. "I read through the description and it fit really well with what I wanted to do. And that's how I ended up applying for the D.O.O.R.S. Scholarship."
Diversifying Our Research Scientists
The Diversification Of Our Research Scientists (D.O.O.R.S.) Scholarship is offered by the BioPharmaceutical Technology Center Institute in partnership with Promega to recognize and empower underrepresented students in STEM. The scholarship awards $5,000 that can be used towards resources to support tuition, fees, books, supplies and equipment. D.O.O.R.S. scholars are also matched with a mentor from Promega and invited to group sessions focused on developing skills like science writing, presentations, conflict resolution and more.
"My mentor Molly and I had a great relationship," Jazmin says. "She gave me the type of support I really needed coming from immigrant parents and being a first-generation student."
As her senior year progressed, the D.O.O.R.S. Program supported Jazmin as she finished up her coursework and job search. After learning about science writing in the group sessions, she turned in her capstone project and, in addition to a good grade, received compliments on how well it was written. She soon turned her sights towards job applications.
Jazmin was planning to return to Illinois after graduation. Her family was still in the Chicago area, and she had a younger sister still finishing high school. Molly suggested companies to research, reviewed her resume, and offered advice on writing cover letters.
"Then one day Molly mentioned that based on my personality, my ethics, and what I was looking for in a job, Promega might be a good fit. I never considered looking for jobs in Wisconsin, but I did love the scholarship program, so I decided to give it a shot."
up to this point, most of Jazmin's work experience was in retail. She was unsure about the expectations in an interview for a scientific job. She took her concerns back to her mentor, and Molly talked her through every part of the process, including giving the right first impressions.
"I had no idea what a person wears to an interview like this," Jazmin says. "But Molly even helped me plan my outfit. I loved that she was so dedicated to helping me with every little thing I needed."
A Future at Promega
Today, Jazmin is a Formulations Scientist in the Lab Support Services group. Her team is tasked with creating the critical buffers and solutions used in many of our manufacturing processes. Molly, her former D.O.O.R.S. mentor, supervises another group in the same department.
"She took me out for lunch when I first started, and I still talk to her to this day," Jazmin says. "We connect really well and I love seeing her around the building. I really treasure that mentoring relationship and how much it helped me get to where I am."
Jazmin's work at Promega has led her to many new connections, including other Hispanic and Latinx people. Through casual networking as well as the Latinx and Indigenous Employee Resource Group, Jazmin has made new Spanish-speaking friends throughout the company.
"It's my first language, so it's always great to be able to communicate that way," she says. "We're so used to using English at work, so speaking Spanish feels like a little bit of home."
It's been a year since Jazmin joined the company and while she is happy with her job, she's also keeping options open for the future. Many people who start in Lab Support Services later transition to other departments within the company, such as Production, Quality Assurance, or even Research and Development. In addition to those routes, Jazmin is also considering returning to school for an advanced degree.
"I do know I want to continue working with my team for a while," she says, "But I'm interested in grad school to spend more time in research. And Promega is very supportive of people returning to school, so we'll see where I decide to go."
At this point, 30 students have received the D.O.O.R.S. Scholarship. Some, like Jazmin, have found jobs in the biotechnology industry. Others have moved on to graduate or medical school after finishing their undergraduate degrees. Each one had the opportunity to build a relationship with a Promega mentor who is still cheering them on today.
Applications for the 2023-2024 D.O.O.R.S. Scholarship open on August 14, 2023. Check out the application requirements here, and be sure to share them with students who may be interested. 
Meet other former D.O.O.R.S. Scholars in these blogs:
---
The following two tabs change content below.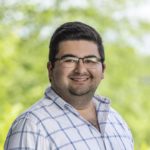 Jordan Villanueva studied writing and biology at Northwestern University before joining Promega in 2017. As a science writer, he's most interested in the human side of science - the stories and people behind the journal articles. Research interests include immunology and neuroscience, as well as the COVID-19 pandemic. When he isn't working, Jordan loves turning sourdough baking into a science. It's just a symbiotic culture of yeast and lactic acid bacteria, right?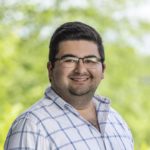 Latest posts by Jordan Villanueva (see all)