In late May 2022, Promega invited the nine finalists for the Promega Brazil Young Researcher Award to present their work at a Student Research Symposium on the Promega Madison campus.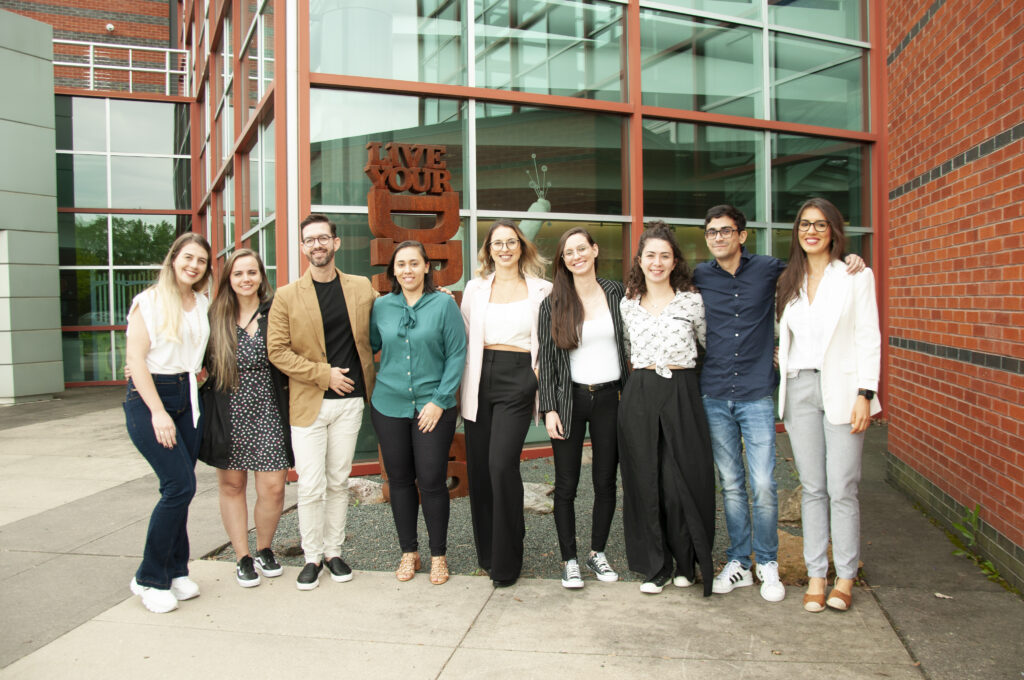 The Brazil Young Researcher Award program was created to acknowledge exceptional work by Brazilian students utilizing Promega products in their research. These student researchers were recognized for their achievements and were given the opportunity to present their innovative research to Promega scientists as part of a week-long immersive experience on the Promega campus.
Topics covered during these presentations included immunotherapy, microbiology, biomedicine and biotechnology, among others. The students each gave a ten-minute presentation on their research and highlighted how they made use of Promega products or instruments to conduct their work.
Finalist Douglas Alfradique Monteiro's project focused on using microbiology to track greenhouse gas emissions in Eucalyptus plantations in Brazil to determine how land use is contributing to climate change. Microbial activity in soil is known to produce greenhouse gases during the carbon and nitrogen cycles. Monteiro used several Promega products in his research, including RQ1 RNase-Free DNase, GoTaq® 2-step RT qPCR System Kit and GoTaq® qPCR Master Mix.
"We can use DNA and RNA quantities to correlate to microbial activity, to metabolism, and we try to do that related to greenhouse gas emissions," said Monteiro. "We can find microbial indicators and not only is that good for increasing knowledge, but it could also be another way to measure greenhouse gas emissions."
Another student, Rebeka Cataldo Fanti, used NanoLuc® luciferase and NanoBRET™ technology to study the efficacy of antibiotic compounds in live cells. "Antibiotic drug discovery has a lot of loopholes that can be filled, so there's a lot of space to improve," said Fanti. "NanoBRET™ is a tool that can fill the gap, so I think it's going to make a huge impact in the scientific community."
Researcher Marcos da Silva Regueira Neto used the Spectrum Compact CE System to investigate the genetic diversity and population structure of S. depilis bees, a type of bee native to Brazil. His study also sought to determine antimicrobial and potential pharmaceutical applications of "saburá", otherwise known as "bee bread". This is a substance produced from the pollen that bees collect, and is rich in protein, minerals, sugars and other bioactive compounds.
Noemia Aparecida Partelli Mariani utilized Promega's trypsin enzyme in her study of male contraceptive druggable targets.
"I believe that the results of my project will be very important to male contraceptive development, because we are exploring the sites on the proteins that are essential to sperm function," said Mariani. "The trypsin enzyme was essential for the major results of my project."
Thais Silva Pinto, whose project focused on the effect of titanium on the tissue microenvironment surrounding medical implants, said: "Promega is my life, it's everything, because I work with RT-qPCR. We do gene expression using the GoTaq® Master Mix every day."
Josiane Trevisol used Galleria mellonella moth larvae as an alternative in vivo animal model to study the virulence of Streptoccus pneumoniae, a gram-positive bacteria that causes pneumonia. "It was important to have an efficient, simple-to-use polymerase for the amplification part, and the Promega GoTaq® DNA Polymerase did the job very well," she said.
"We use Promega reagents for a variety of steps in our lab processes," said finalist Larissa Pontes, who works with protein engineering of antibodies through site-directed mutagenesis. "Cloning with pGEM®-T, PCR with GoTaq, template DNA digestion with restriction enzymes…the list goes on, and Promega has been a reliable supplier for all of these for a long time."
Finalist Dominique Rubenich's work with the CD73 biomarker as a target for immunotherapy required cell-based assays such as ROS-Glo™ H2O2 Assay and AMP-Glo™ Assay to evaluate oxidative stress and AMP activity. "Promega provides us with essential and unique tools that help us better understand how live cells respond in so many different situations," said Rubenich.
"Promega provides us with essential and unique tools that help us better understand how live cells respond in so many different situations"

Dominque Rubenich
With each project presentation, the finalists demonstrated their creative and innovative use of Promega products to advance science across a range of fields. Promega staff were excited to engage with the students and learn more about their work, and the students were thrilled with the opportunity to share their stories.
"This opportunity is very important for me, and I'm very happy to be here, it's incredible to talk about my work," said researcher Luiza de Macedo Abdo. "I use a lot of products such as enzymes and the PureYield™ Plasmid Maxiprep System, because I work with molecular biology. I use something from Promega in my work almost every day."
---
Visit the Student Resource Center for resources on professional development and molecular biology tips and tricks.
Interested in more ways that we support early-career researchers? Check out this blog about the D.O.O.R.S Program or this post about one of the iGEM teams that received a grant from Promega.
---
The following two tabs change content below.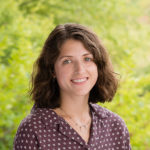 AnnaKay is a science writer at Promega. She studied Life Sciences Communication at the University of Wisconsin-Madison and has written across a range of fields including limnology, veterinary medicine and natural resource management. In her spare time, AnnaKay enjoys reading and writing creatively.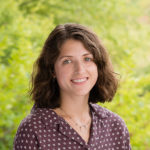 Latest posts by AnnaKay Kruger (see all)