"I want to make sure that what I think I want to do, truly is what I want to do."
Anusha Ray Dey started working in a research lab as an undergraduate at the University of Wisconsin-Madison because she imagined it would improve her future application to medical school. However, there was one twist she didn't see coming – Anusha realized she really enjoyed working in research. Now graduated, she's earning a Masters degree to gain more experience before making her next decision.
"I could go into industry and do research, or even be a research coordinator. But maybe I'll decide to still go on to medical school," Anusha says. "My experiences in research definitely did shift my plans."
Supporting Mental Health on Campus
Anusha Ray Dey completed an undergraduate thesis searching for chemical signals in the urine of male orangutans. She has a black belt in tae kwon do and she loves to draw. For an honors project, she drew all of the illustrations for an animated video on Alzheimer's Disease.
In her spare time, Anusha also runs an organization at her university called "The Perspectives Project." This initiative, which Anusha founded alongside two other students, is dedicated to addressing disparities in mental healthcare for people of color.
"The goal is basically to bring free access to mental health resources to communities of color," Anusha says. "That's a big disparity that I see not only on the UW campus, but really on a national level."
Anusha, who is Indian, says that overall, she has had a positive experience as a person of color on a predominately white campus. Generally speaking, she has felt welcomed and supported. However, she says that university responses to local and national events sometimes leave her feeling unsatisfied.
"I remember one of my professors sending out this email – it was in the midst of a huge rise in hate crimes against Asian people, and just after the George Floyd murder. The email basically said 'To our POC students, we recognize you.' And the next day, we had an exam. From my perspective, this doesn't do much for the actual students. If you truly care, you can provide us with resources. You can take steps to ensure our safety. Sending out a mass email is nice, but what proactive measures are you taking to help these communities?"
The Perspectives Project hosts seminars and peer support groups and provides free mental health resources to students. The group has also partnered with the National Alliance on Mental Illness to develop a culturally sensitive curriculum. Anusha says they can also help connect students with mental health professionals who are people of color.
"It can be hard to find a therapist who shares that background with you, especially because it's a field that's so stigmatized in certain cultures and communities," Anusha says. "I started this organization because I am an avid advocate for mental healthcare for all people."
Building Connections Through Science
Anusha is one of ten students who received the D.O.O.R.S. Scholarship from Promega in 2021. The Diversification Of Our Research Scientists (D.O.O.R.S.) Scholarship launched in 2020 to recognize and empower undergraduate students from underrepresented backgrounds. Awardees receive $5,000 towards tuition or resources needed for their education.
Throughout the year, each scholar has regular one-on-one meetings with a dedicated Promega mentor and attends group seminars about topics including scientific writing, emotional and social intelligence and delivering presentations. In June 2022, all of the scholars were invited to present their research to an audience of Promega employees that included R&D scientists, sales teams, and even Promega CEO Bill Linton.
"I didn't even think about that," Anusha laughs when asked if she was nervous presenting to senior Promega leaders. "That's actually a big deal. I'm honored that they came to listen to how undergraduates are contributing to science. But my presentation was prerecorded so I just hit record and shared my research. I didn't even consider how cool that is."
For Anusha, the networking opportunities were the most valuable part of the D.O.O.R.S. program, and she says that some of those conversations could influence her future plans she continues her education.
"At Scholars Day, I talked to a research scientist who does a lot of mass spec, which is what my project was based on. We chatted about things we had in common and he described how he runs his team and manages the projects they're working on. He also told me what he's looking for in a strong candidate for a position in R&D. I realized in the future I could be a highly qualified applicant for Promega, and if I decide to pursue research, I definitely want to move into industry."
To learn more about the D.O.O.R.S. Scholarship, visit our Corporate Responsibility website or meet past awardees in the blog "Diversifying Biotech: D.O.O.R.S. Scholarship Empowers Young Scientists"
---
The following two tabs change content below.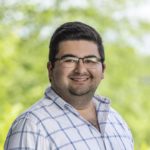 Jordan Villanueva studied writing and biology at Northwestern University before joining Promega in 2017. As a science writer, he's most interested in the human side of science - the stories and people behind the journal articles. Research interests include immunology and neuroscience, as well as the COVID-19 pandemic. When he isn't working, Jordan loves turning sourdough baking into a science. It's just a symbiotic culture of yeast and lactic acid bacteria, right?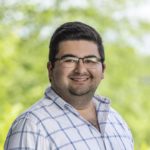 Latest posts by Jordan Villanueva (see all)