This summer, Dr. Anette Leue, Director of Digital Marketing and PR Promega GmbH, represented Promega Corporation in Sustainability Day activities sponsored by Smart Lab Connects. Dr. Leue presented Promega Corporation's corporate responsibility activities and joined a panel discussion about global responsibility with representatives from Eppendorf, Max Planck Sustainability Network, and NIUB Sustainability Consultants.
As the Sustainability Day activities progressed, what became apparent is that calls for sustainable business growth are coming from all directions. Customers of life sciences companies are asking, "what are you doing to be a responsible company"? And, employees also are asking the same question of their employers. This interest sustainability and global responsibility by customers, employees and local communities is bringing into sharp focus the activities of companies to be good corporate citizens. Sustainability and global responsibility programs are no longer nice extras for life science companies, but rather are requirements for doing business.
"Sustainability is not a "nice to have", but something that should be intrinsically implemented in the companies."

Dr. Anette Leue
Sustainability Is More Than Extra Recycling Bins
Promega is a global life science reagents developer and supplier with more than 40 years of experience—truly a global company with branch offices in 16 countries. In 2021 we had more than 4,000 products in our catalog and 1,800 employees worldwide. Since our founding in 1978, we have worked to set an example of how biotech companies can grow in a manner that benefits both community and company over the long term. For more than a decade Promega has published a corporate responsibility report to highlight activities that support a sustainabilty and global responsibility as integral to our business growth model. At Promega, corporate responsibility encompasses more than just environmental sustainability, and this is reflected in the organization of our report in to six sections: Corporate Mind, Product Reach, Planet Aware, People Care and Community Touch. We start with our vision, values and governance (Corporate Mind) and showcase stories of those vision and values in action.
To contribute to environmental sustainability, we have taken actions in product development and packaging, looking for opportunities to make products less hazardous by eliminating organic solvents like chloroform and phenol and avoiding animal-derived components. We have looked for opportunities to reduce packaging through custom sizing, ambient temperature shipping when possible, and more sustainably sourced packaging. We have also reduced waste by eliminating printed protocols, creating multiplex assays and/or protocols that minimize plastic ware use, and increasing stability of reagents for repeated use over long experiments. These and many other initiatives such as clean energy use in buildings and water conservation allowed Promega to reach its 2020 environmental sustainability goals and set aggressive new goals for 2030.
To live our vision and values of improving human and health and advancing science during the COVID-19 pandemic, we relied on tried and trusted practices that we have developed over 40 years. We turned to quick manufacturing response strategies that we had developed with our partners at UW-Madison. Our work to keep our supply chains local helped us make sure we could produce the reagents our customers needed for their pandemic responses. In the end we were able to provide enough reagents and enzymes to test more than 765 million COVID-19 samples worldwide. We also used our existing Madison-based Wellness Center for vaccine clinics for the community, first responders and Promega employees, and we helped municipalities develop and implement SARS-CoV-2 monitoring in wastewater samples. Additionally, our field staff and other employees found creative ways to support our customers who were suddenly pivoting to SARS-CoV-2 studies and those who found themselves on lockdown from their laboratories.
Supporting Employees for Sustainable Growth
In addition to delivering a COVD-19 response that supported the rapidly changing needs of research scientists and health care providers, companies also had to deliver a pandemic response that supported the well being of their own employees. Companies developed vaccination programs, social distancing and barrier protections for on-site employees, remote and flexible work options, care-giver and paid time off. The consensus of the panel discussion was that the programs put in place to support employees during the COVID-19 pandemic are now expectations for responsible employers and required for sustainable business growth.
Summary
Sustainability is more than just placing recycle bins in the company cafeteria. It includes activities like considering a product's long-term life costs and working to reduce those costs part of product development. It also includes seemingly "small" activities such as encouraging a sustainable mindset for employees every day at home and at work, encouraging employees to volunteer in their local communities, and supporting organizations outside of the company. In fact, all of the panelists seemed to agree both small and big steps toward global responsibility count. At first creating a sustainability initiative within an organization can be frustrating, but very many small steps can lead to something big.
_____________
Do you work in an academic laboratory and want to learn more about what you can do to promote sustainability efforts? Check out this information from My Green Lab and Promega:
How to Reopen Your Lab with Sustainability in Mind
Lab Sustainability as Easy as 1-2-3
Making Research More Sustainable One Lab at a Time
The following two tabs change content below.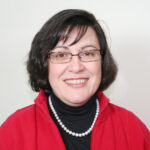 Michele earned her B.A. in biology at
Wesleyan College
in Macon, GA, and her PhD through the BCDB Program at
Emory University
in Atlanta, GA where she studied cell differentiation in the model system C. elegans. She taught on the faculty of Morningside University in Sioux City, IA, and continues to mentor science writers and teachers through volunteer activities. Michele supervises the digital marketing program group at Promega, leads the social media program and manages Promega Connections blog.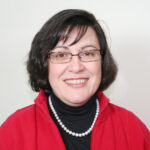 Latest posts by Michele Arduengo (see all)