Today's blog was written in collaboration with Melissa Martin, a global marketing intern with Promega. She is a senior at the University of Wisconsin-Madison where she is double majoring in zoology and life sciences communication, with a certificate in environmental studies.
In the best circumstances, leftover cooking oil ends up in a recycling center and is eventually burned as a biofuel. But it is also frequently dumped down kitchen drains where it proceeds to pollute sewage, water treatment facilities, and waterways.
Is there a more valuable and less harmful way to use up waste cooking oil? A group of students at the University of Málaga thinks they have a solution that will also make science more approachable and exciting for children.
The iGEM (International Genetically Engineered Machine) annual competition challenges students across the globe to use synthetic biology to tackle everyday issues. Ten undergraduate students, graduate students and recent alumni from the University of Málaga have joined forces to form UMA_MALAGA, one of this year's 364 iGEM teams. This is the first iGEM team to represent the university.
Their goal? Use microorganisms to transform dull, yellow-brown waste olive oil into rainbow-hued children's paints. The team believes this product would support a circular bioeconomy where cooking oil is recycled and transformed into a curiosity- and creativity-sparking product for kids. The name of their project is "Oil Together Painting."
Andalucía, the region of Spain where Málaga is located, is the world's largest producer of olive oil.
"We have to know the importance of our product and how to manage it," said María Rodríguez, a member of UMA_MALAGA's wet lab team. Our goal "is to transform waste olive oil into a product of real value." Rodríguez recently completed a master's degree in cell and molecular biology from the University of Málaga.
In the lab, the team is engineering a yeast called Yarrowia lipolytica to produce the pigments for their paint. Though most yeasts metabolize sugars, Y. lipolytica is a species of yeast that can also "eat" hydrocarbons and oils. UMA_MALAGA plans for the engineered yeast to produce pigments as a byproduct from metabolized waste olive oil. They are working to incorporate a plasmid in the yeast that will carry genes for biosynthesis of carotenoid pigments, specifically beta carotene and lycopene, which are yellow and orange pigments, respectively.
Beyond the bioengineering, one of the biggest hurdles the team will have to jump will be creating attractive paints in a sustainable way. Part of that challenge is making paints with the right consistency—the artists on the team want a product with the right opacity and gloss.
They are also concerned about whether the yeast will thrive in a medium full of oil and plan to test how varying the concentration of olive oil and other nutrients in the growth medium affects the yeast.
"We can't make the paint "greener" if we have to use toxic ingredients" to improve the consistency, said Fran Antequera, a biochemistry student at the University of Málaga and leader of UMA_MALAGA. "Creating a circular economy is appealing, but we must be sustainable."
UMA_MALAGA is also working to create a community where science, art and creativity are celebrated.
Antequera founded an organization called All Together Growing (ATG), through which UMA_MALAGA has built a social media presence on LinkedIn, Twitter and Instagram. These platforms help the group connect with people around the world and to share educational content about their iGEM project and other scientific topics. Recent posts on Instagram discuss the neuroscience of marketing and feature scientific startup companies based in Spain. ATG is also a nod to the start codon, which is appropriately referenced in the team's motto "it's just the beginning."
The team has also hosted workshops with children in two Málaga public schools where they talked about their iGEM project.
"We tried to transfer our enthusiasm," and show how "small things, step-by-step can make a change," said Natalia Cardoso, a member of UMA_MALAGA's Human Practices group. Cardoso has a degree in fine arts from the University of Málaga.
Building community outside of Spain is also a key goal for the team. They are developing a collaboration with the iGEM team from the Autonomous University of Nuevo León in Mexico. The teams will collaborate to create a children's storybook about environmental problems that can potentially be solved with synthetic biology.
As the first iGEM team from the University of Málaga, the team is looking forward to how their success will encourage future teams to form.
"Other teams from the university are going to compete in the future because of the work we are doing," said Álvaro Jiménez Jiménez a member of the team's wet lab a former University of Málaga student. "We're going to make history."
---
UMA_MALAGA is one of the 2021 Promega iGEM Grant Award Winners. To learn more about the Promega iGEM Grant Award or find resources for iGEM teams, visit the iGEM page in our Student Resource Center.
Want to read about the work of previous iGEM teams that we have covered here at Promega Connections? Check out these blogs.
---
The following two tabs change content below.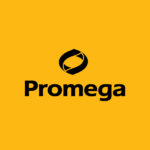 Promega products are used by life scientists who are asking fundamental questions about biological processes and by scientists who are applying scientific knowledge to diagnose and treat diseases, discover new therapeutics, and use genetics and DNA testing for human identification. Originally, founded in 1978 in Madison, Wisconsin, USA, Promega has branches in 16 countries and more than 50 global distributors serving 100 countries.