Today's guest blog was written in collaboration with Melissa Martin, a former global marketing intern with Promega. She is a senior at the University of Wisconsin-Madison where she is double majoring in zoology and life sciences communication, with a certificate in environmental studies.
Schools, businesses and organizations across the globe are increasingly implementing sustainable practices within their workspaces. From large-scale projects like installing solar arrays to behind-the-scenes initiatives like composting cafeteria food waste, "going green" is a reality of the modern workplace.
But one workspace otherwise known for being cutting edge and innovative is still struggling to implement the practices and culture of sustainability.
In her role as a teaching lab coordinator at the Johns Hopkins Institute for Nanobiotechnology (INTB), Christine Duke noticed a contrast between campus-wide sustainability initiatives and research labs:
"There is something missing here. Why aren't we doing anything in the labs?"
Research labs are resource intensive spaces. According to My Green Lab, research labs use five times more energy and four times more water than office spaces and produce 12 billion pounds of plastic waste each year.
Many researchers and lab managers want to see their labs embrace sustainable practices. But James Connelly, CEO of My Green Lab, emphasizes that "greening the lab" is a journey.
Greening the Lab: Where to Start?
To support sustainable lab practices and help identify solutions for research spaces, Lab Manager recently hosted the Green Labs Digital Summit: Working Toward a More Sustainable Lab. Session topics ranged from new designs for recirculating chillers that can reduce lab water use to how selling surplus lab equipment can promote a sustainable circular economy.
During the summit, Connelly teamed up with Duke and Ryan Weeks, a doctoral candidate in the Chemistry-Biology Interface program at Johns Hopkins University, to present on efforts to incorporate sustainable practices in two labs at Johns Hopkins University.
In the beginning of 2020, Duke put out a call for volunteers to incorporate sustainable practices in campus research labs. Weeks volunteered to pilot the program in his group's lab, which focuses on protein evolution and molecular biology. After working with group members, Weeks helped identify and implement four actionable changes:
Dropping the temperature of ultra-low freezers from –80℃ to –70℃
Turning off incubators and water baths that were not regularly used
Keeping fume hood sashes shut
Paying additional attention to turning off room lights and to what materials could be recycled
These changes decreased lab energy use and will increase the lifetime of affected equipment.
"We have an old freezer, and you can hear the 'clunkiness' of those compressors," Weeks said. After dropping the temperature, "the lab was a lot quieter" and that freezer didn't need to work as hard.
These changes were recommended through My Green Lab's sustainability certification program. In this program, labs are encouraged to adopt environmentally friendly practices by following steps that involve assessment, implementing changes, and a certification that lasts for two years. The two-year limit encourages labs to recertify and implement sustainable changes iteratively. Week's lab has earned a "Green" certification, My Green Lab's highest certification level.
Greeening the Lab: Advice for Advocates
Though Duke and Weeks were encouraged by the positive outcome of this "mini" pilot program, they acknowledge that making an impactful change requires more labs to participate. Weeks has gained support for improving lab sustainability from campus leaders and the university's Sustainability Leadership Council and Office of Sustainability. News articles, surveys and daily announcements drummed up grassroots support that has now grown to include 16 campus labs that are piloting the program.
As this program demonstrates, making a lab more sustainable does not require massive and disruptive changes. Connelly encourages labs and research organizations to start at whatever level is most accessible. Connelly and Week's advice for others who want to advocate for greener labs and achieve the My Green Lab certification includes:
Pay attention to the times of year a lab is most likely to discuss making changes to their operations. For example, few academic research groups will be receptive to new ideas in the middle of finals week.
Be patient and persistent. You are asking people to break old habits.
Do not be discouraged by negative responses. Use those discussions to learn about others' needs and concerns.
Seek out others who are also excited about making change happen. Everyone needs a support network.
Talk about the positive implications of making a change. You can mention practical outcomes like saving money or more existential concerns like reducing contributions to climate change.
My Green Lab encourages people to become leaders in the effort to make laboratories more sustainable. Let us know in the comments if you are taking any actions to be environmentally conscious in your lab and head to the My Green Lab section of the Student Resource Center for more ideas on how to make your lab more sustainable.
Want to read more blogs on sustainability efforts around the globe? Here are some blogs to get you started.
The following two tabs change content below.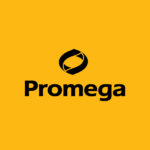 Promega products are used by life scientists who are asking fundamental questions about biological processes and by scientists who are applying scientific knowledge to diagnose and treat diseases, discover new therapeutics, and use genetics and DNA testing for human identification. Originally, founded in 1978 in Madison, Wisconsin, USA, Promega has branches in 16 countries and more than 50 global distributors serving 100 countries.