Sustainability is a bit of buzzword lately—for good reason—but knowing how to be more sustainable and actually putting sustainable practices in action are not the same thing. This may be one reason why scientists have been slow to adopt change in their laboratories. By sponsoring My Green Lab, we're hoping to help spread the message that there are simple changes researchers can make in their labs to significantly impact sustainability.
Here are some easy ways to reduce energy, water and waste in your lab and start making your research more sustainable.
1. Energy
Compared to office buildings on campus, academic lab buildings consume 5 times more energy. To put that into perspective, labs typically consume 50% of the energy on a university campus despite occupying less than 30% of the space. Fortunately, reducing energy usage can be one of the easiest ways to make your lab more sustainable.
To start, turn off lights and equipment when not in use and use outlet timers for equipment that needs to start or stop when no one is in the lab. Besides saving energy, this also extends the life of the equipment. But even when equipment is on, there are ways to save energy.
Consider fume hoods, which typically consume as much energy as 3.5 homes! If you have a Variable Air Volume (VAV) fume hood, reducing the air flow volume in will require less energy. When work in the hood is complete, lowering the sash will reduce the speed of the exhaust fan and the volume of air being exhausted by the VAV ventilation system, using up to 40% less energy.
What about equipment that must stay plugged in and run 24/7, like freezers? A typical ultra-low temperature (ULT) freezer consumes as much energy as an entire home—but that is because they are set at –80°C. Chilling up your ULT freezer from –80°C to –70°C can reduce energy consumption by 30% and prolong the life of your freezer. In most cases it is it safe to store samples at this temperature, but if you want to check on yours, CU-Boulder has compiled a list of samples that they have stored at –70°C.2. Water
Laboratories use a LOT of water. Academic lab buildings consume at least 4 times more water than office buildings on campus. For example, it takes 3 gallons of water to make 1 gallon of distilled (DI) water. This makes it crucial that DI water is only used when it is necessary—replace with tap water whenever it won't affect the outcome of an experiment.
Autoclaves can use as much as 60 gallons of water per cycle. If it's an option, replace your autoclave with a newer, more energy- and water-efficient model. But more than likely, you're stuck with what you already have—an autoclave that is over-sized for the needs of your lab. In that case, an easy way to use less water is only running the autoclave when it's full. This may mean cooperating with other labs to fill the autoclave so you don't run it with only a few items or have to wait until it's full for needed equipment to be sterilized.
Single-pass cooling can add up to more than 13,000 gallons of water each year for a lab. This includes any process or equipment that uses water to cool something once (in contrast to closed-loop or recirculating systems), like an ice maker. Instead of running water continuously to cool a reaction, you can get a recirculating water bath (or, for smaller reactions, make your own using an ice bucket and a fish pump). If you use a water-cooled condenser in your lab, replace it with an air-cooled condenser.
3. Waste
Academic research labs go through a lot of consumables—they throw away 12 billion pounds of plastic every year! While some of this waste is hazardous due to the reagents involved, much of it isn't. Although it isn't as simple as just tossing everything in a recycling bin like you do at home, it is possible to recycle a lot of the plastic used in labs.
Gloves, pipette tip boxes, Styrofoam containers, cardboard, conical tubes, centrifuge and microcentrifuge tubes, pipette tips, reagent and chemical containers, and glass bottles can all be recycled—but may require asking your EH&S or Facility Management representative what can be recycled at your institution. If your campus recycling program won't take the waste, many companies offer take-back programs to recycle waste associated with their products.
Recycling isn't the only solution to address all this waste. Many consumables, like conical tubes and pipette tips, can be reused if they are washed and autoclaved. You can also repurpose pipette tip boxes by purchasing the pipette tips in bulk to refill them (which can also be cheaper than buying prefilled boxes).
Last, but not least, find ways to reduce plastic and other waste in your lab. Try to use glass instead of plastic, whenever possible. Think about sustainability when ordering supplies and reagents. Consider consolidating orders to reduce shipping, asking for a sample when you only need a small amount of something or purchasing in bulk only if your lab will use that quantity. Look for vendors that offer more sustainable product options, such as reduced packaging.
Click here to learn more about My Green Lab and how to make your lab more sustainable.
---
Related Posts
The following two tabs change content below.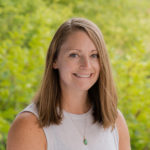 Darcia is a Content Lead at Promega. She earned her BS in Secondary Education at the University of Wisconsin Oshkosh, with minors in Biology and Spanish, and her MS in Biotechnology at the University of Wisconsin Madison. She is passionate about sharing scientific knowledge with all audiences, including her family and friends—whether they have solicited the lesson or not! In her free time, Darcia enjoys reading, playing volleyball, eating delicious food and cheering for the Chicago Cubs.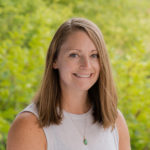 Latest posts by Darcia Schweitzer (see all)