When you think of sustainability, what comes to mind? Immediately, my brain imagines vast collections of plastic in the ocean and carbon emissions from millions of cars. I'm guessing that, like me, you didn't think about optimizing the synthesis of chemical reactions to reduce toxicity or energy usage. Although we're often focused on the more visible forms of waste, sustainability applies to an enormous range of human activities.
Promega is committed to integrating the principles of sustainability across all aspects of our business. One recent area of focus for our PBI branch is a shift toward Green Chemistry. PBI synthesizes reagents and small molecules used in Promega products. After deciding "it was the right thing to do for our customers and for the environment," the leader of Promega's Corporate Responsibility Program, Corey Meek, assembled a few individuals to start a conversation about implementing Green Chemistry principles.
"It was the right thing to do for our customers and for the environment."
Green Chemistry was developed by businesses and regulatory bodies to further reduce pollution beyond regulations enforced by the EPA by thinking differently about all aspects of chemical products and processes. This includes analyzing design, development and implementation to reduce hazards from toxic chemicals and find alternatives for these substances. This new way of thinking led to the development of Green Chemistry principles.
These twelve principles also incorporate energy conservation, waste reduction and sustainability. Here are a few of the principles (click here to see them all and download a pocket guide):
Less hazardous synthesis: when feasible, synthetic methods should be designed to use and generate substances that possess little or no toxicity to human health and the environment
Design for energy efficiency: minimize energy requirements; synthetic methods should be conducted at ambient temp and pressure
Catalysis (vs. Stoichiometric)
The Promega Green Chemistry team began by comparing their processes to others in industry and focusing on improving safety. Several members of the team attended the American Chemical Society Green Chemistry and Engineering Conference and learned about techniques like flow chemistry, best practices from industry leaders and guidance for developing metrics. According to Eli McGee, Manufacturing Supervisor, "it was eye-opening to learn that green chemistry is just doing chemistry better…there aren't many drawbacks."
All the team members agreed that one of the biggest challenges they faced was figuring out how to develop metrics for their green chemistry initiative. One reason, said Matt Hageman, Manufacturing Scientist, is that "some of the [green chemistry] principles work against each other." There are a lot of grey areas since an intervention in one instance can be positive, while having a negative outcome in another situation. For example, a process that is less hazardous may be less energy efficient.
In order to deal with this complexity, the team developed a score card that ranked the chemicals produced at PBI based on metrics for economic, environmental and safety factors, including revenue, waste and health hazards. They used the score card to prioritize their efforts as they moved toward implementation, as well as track their progress. Based on the scorecard, the team identified a few process changes to focus on.
One of these changes involved the process to synthesize furimazine. When PBI first designed the synthesis for furimazine, a patent on palladium coupling prevented them from employing a simpler, less hazardous set of reactions. While this other pathway was known, the expiration of the patent provided the Green Chemistry Team with the ideal opportunity to leverage better chemistry using palladium coupling. Redesigning the reactions resulted in a process that eliminated many hazards, saved time and reduced waste by a factor of nine.
The team also worked on developing ways to raise awareness about green chemistry and engage all employees This included activities like hosting a lunch-and-learn to educate colleagues on the concepts of green chemistry principles and creating a poster campaign asking scientists to think about their own kids using the chemicals that they are working with. In addition, they offered tools for researchers to use, such as a green solvent selection guide, and provided pre-made solvent solutions that were greener than some alternatives.
"We will do the best chemistry, and it will happen to be green."
Although they have accomplished a lot in the past few years, their work is not done. While the team is focusing on new products as their biggest target for change moving forward, finding more champions is also going to be important. Jaime Dwight, the Chemistry Environmental Health and Safety (EH&S) Manager, says being part of the team has made her more passionate about making more changes.
The team is committed to spreading that passion in order to make their work safer and more sustainable. Nikki Everson, EH&S Technician, summed up their work best by repeating a quote from Paul Anastas (director of Yale University's Center for Green Chemistry and Green Engineering), "We will do the best chemistry, and it will happen to be green."
---
Want to learn more about sustainability at Promega? Click here to read about our Environmentally Preferable Products.
Related Posts
The following two tabs change content below.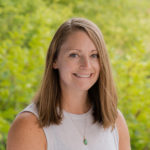 Darcia is a Content Lead at Promega. She earned her BS in Secondary Education at the University of Wisconsin Oshkosh, with minors in Biology and Spanish, and her MS in Biotechnology at the University of Wisconsin Madison. She is passionate about sharing scientific knowledge with all audiences, including her family and friends—whether they have solicited the lesson or not! In her free time, Darcia enjoys reading, playing volleyball, eating delicious food and cheering for the Chicago Cubs.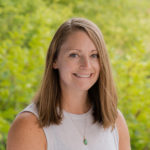 Latest posts by Darcia Schweitzer (see all)