Last year, on Promega's 40th anniversary, we received a generous gift from a friend in the industry: Eppendorf. That gift was an exchange program. The teenage child of any Promega employee was given the opportunity to visit an Eppendorf family in another country, and in return host the Eppendorf family's child in their home. The goal was for both children to experience another culture and build a relationship with each other.
In 2019, 11 Promega children bid good-bye to their parents, hopped on a plane, and flew to Germany. There they would stay for three weeks with a family they've never met. For all involved, it proved to be a valuable and positive learning opportunity. Here are a few takeaways from their experience:
Being Independent
For most of the Promega teenagers, this was their first time traveling alone. The experience was nerve-racking, but also enlightening. Before her trip, Megan couldn't imagine traveling without her parents. "I was excited but nervous to go someplace I had never been before and where I did not speak the language. Now that I've done it, I can picture myself doing it again. I learned that I can solve problems that come up with travel and that gives me confidence," she said. Kate also got a confidence boost and realized she would be fine when it was time to move away from home for college. "I was challenged in many ways while in Germany due to me being on my own some of the time and I was able to prove to myself that I could manage on my own," she said.
Everything's So Different!
The Promega children immediately realized that things are different in Germany. Isaac noticed that in Germany, roads are smaller and cars are shorter. The food was also different. Ethan began eating meat and cheese for breakfast like the locals. He also tried a doner kebab, which he described as "a combination of a burrito and sandwich." Megan couldn't take enough of the German landscape. "I love the overall beauty of Germany, especially the mix of modern and old. The scenery was beautiful. I loved the old buildings and the cobblestone streets," she said. Chris agrees that there's no shortage of beauty in Germany, and especially loved Hamburg, where he thought "the deliberate design and architectural beauty of the city was astounding." He was also impressed with Germany's resilience that allowed them to completely rebuild after the second world war. "There was no thought of giving up, and this trait was what impressed me most about the German people," he said.
Environmentally Friendly
Many were inspired by how environmentally conscious the Germans are. "Almost everywhere I went I saw windmills as far as the eye can see… Also, the people and government of Germany are working to completely eliminate things like plastic straws and unnecessary waste. I found this super interesting and would love to see steps like these taken in the United States," said Ethan. Jonathan noticed that Germany takes great measures to control global warming and contain CO2 levels. "They require a green space for each home, which can partially offset the CO2 made by people. Public transportation also reduces the carbon footprint of every person, especially compared to cars for every household," he said. Kate enjoyed the new experience of walking or taking the train everywhere. "I got lots of exercise there and walked like 15,000 steps a day," she said.
Home Away From Home
The teenagers also recognized many similarities between the US and Germany. Chris noticed some cultural similarities, which may root from Wisconsin's German heritage. "I saw Germany in the architecture of our cities, the flavors of our food, and the hospitability of our Midwestern culture," he said. Kyle found out that similar to the US, German society is very diverse, with many immigrants from other countries, and that most Germans speak English quite well. Megan realized that teenagers, despite being from another country, are very much alike. "They talk just like we do and have the same sense of humor. We would watch a video on our phones and think the same ones are funny," she said.
Life-Long Relationships
Almost everyone agreed that one of the most rewarding part of the program was the friendship formed between the two kids and their families. "I was nervous that my exchange sister and me wouldn't get along or we just wouldn't mesh well, but we became extremely close friends," said Nate. Elise was initially nervous about living with a family she didn't know, but soon trusted them like they were her own family. Isha was thankful for this opportunity to make new friends. "There are many people in the world that you could have been great friends with but will never meet. Without the exchange program I would have never met Mira and would be missing out on a new friendship," she said.
A Life-Changing Experience
Reflecting on what they gained from the exchange program, most agreed that the experience has changed them for the better. Elise was grateful for the opportunity to learn about the world and, more importantly, about herself. "I am excited for my future and how I will apply what I have learned on this trip to my life and how it will impact decisions I will have to make," she said. Kate learned to listen to others. "The language barrier allowed me to be quiet for a change and try to listen. I really worked on my listening skills while there and discovered that it is possible for me to be a good listener," she said. For Chris, the experience was life-changing. "The change in the way I view the world, a more artistic and abstract view, will serve me well in school and life as I move forward. Before I took this trip, I was told that it would change my life. I never realized how true that would be," he said.
Related Posts
The following two tabs change content below.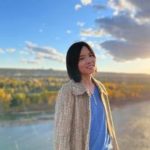 Johanna is a Science Writer at Promega. She earned her PhD in Biomedical Sciences at Baylor College of Medicine. She was a freelance writer and full-time mom for five years before joining Promega. Johanna is from Taiwan and she believes Taiwanese food is the best in the world. She loves doing yoga, traveling and spending time with her two kids.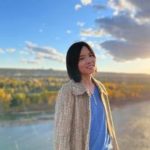 Latest posts by Johanna Lee (see all)