Last summer, we announced our most ambitious sustainability goals ever. This year, as part of our annual reporting, we are proud to share that over 20% of our global electricity is supplied by renewable sources. This represents a ten-fold increase in our renewable energy usage over the past three years.
Investing in Renewable Energy
As we shared in the spring, Promega has made significant investments to decrease our environmental impact. Our three largest solar arrays, all located in Madison, WI, produce over 2 million kWh annually. We also partnered with the Madison Gas & Electric O'Brien Solar Field project, which alone supplies over 10% over our annual electricity usage. Additional Promega locations around the world also generate or purchase renewable energy, including branch offices in Brazil, France, Germany, Italy, Spain, Sweden, Switzerland and the United Kingdom.
"As a company with a 100-year vision, sustainable growth is our priority and our opportunity to integrate into our facilities and operations the environmental best practices from around the world that will better position Promega for the future," says Corey Meek, Promega Corporate Responsibility Program Manager. "The outcomes we are achieving are significant and due to the efforts and passions of Promega employees around the globe."
Promega Corporate Responsibility
Additional information about our renewable energy investments and progress towards our 2030 sustainability goals is available in the 2022 Promega Corporate Responsibility Report. For the last 14 years, this annual report has documented how we are aligning our business practices with positive social, environmental and business outcomes. The 2022 report details the company's initiatives and outcomes over the last year supporting scientific discovery, employee wellbeing, and global communities
Highlights from this year's report include:
The OncoMate™ MSI Dx Analysis System received FDA clearance for determining microsatellite instability (MSI) status in colorectal tumors. The MSI biomarker is important for identifying patients who would benefit from additional testing to diagnose Lynch syndrome, an inherited condition that increases the risk of developing colorectal and other cancers.
Promega was named a Top Workplace USA and Regional (Madison, Wisconsin) award winner. The recognition is based solely on employee engagement surveys compiled by research firm Energage. Feedback from Promega employees showed that support of work-life flexibility is the company's strongest culture driver.
We are fueling the advancement of science around the world through support of initiatives such as the annual International Genetically Engineered Machines (iGEM) competition (global), Marine Biological Laboratory (US), the National Young Researchers Prize (France), and the Promega Innovation Award (China), to name a few.
For more information about our Corporate Responsibility Program or to check out the full report, visit our website.
---
The following two tabs change content below.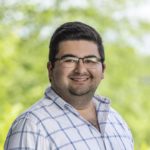 Jordan Villanueva studied writing and biology at Northwestern University before joining Promega in 2017. As a science writer, he's most interested in the human side of science - the stories and people behind the journal articles. Research interests include immunology and neuroscience, as well as the COVID-19 pandemic. When he isn't working, Jordan loves turning sourdough baking into a science. It's just a symbiotic culture of yeast and lactic acid bacteria, right?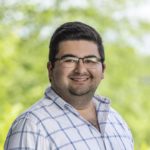 Latest posts by Jordan Villanueva (see all)