Lynch syndrome is an inherited condition that significantly increases the risk of developing colorectal and other cancers, often at a young age. People with this condition have close to an 80% chance of developing colorectal cancer in their lifetime. It is the most common form of hereditary colon cancer and causes roughly 3% of all colon cancers. The mutations that cause Lynch syndrome are inherited in an autosomal dominant manner— ­meaning you only need to have one copy of the gene with a Lynch-associated mutation to be at an increased risk.
It is estimated that 1 in every 279 people have inherited a Lynch-associated mutation (1). Yet despite this prevelence, Lynch syndrome is not well known and ~95% of those with the syndrome don't know they have it (1).
Lynch Syndrome Cause and Detection
Lynch syndrome is caused by mutations that result in the loss of function of one of the four different major mismatch repair proteins. These proteins act as "proof readers" that correct errors in the DNA sequence that can occur during DNA replication. To determine if Lynch syndrome is likely, simple screening tests can be performed on tumor (cancer) tissue to indicate if more specific genetic testing should be considered. One such screening looks for high levels of microsatellite instability (MSI) in the tumor tissue. High microsatellite instability (MSI-H) in tumor tissue is a functional indication that one or more of the major mismatch repair proteins is not functioning properly.
For those who develop colorectal cancer at an early age or have a family history (immediate family member or multiple family members with colorectal cancer or polyps), screening for Lynch syndrome can offer valuable insight for both patients and their family, as well as for their healthcare provider.
New MSI IVD Test for Colorectal Cancer to Help Identify Lynch Syndrome
The newly released Promega OncoMate™ MSI Dx Analysis System is an FDA-cleared IVD Medical Device and can be used to determine the MSI status of colorectal cancer tumors to aid in identifying those who should be further tested for Lynch syndrome. The OncoMate™ MSI Dx Analysis System builds upon the company's fifteen year history of supporting global cancer researchers with one of the leading standard tests for MSI status detection. The OncoMate™ MSI Dx Analysis System offers an improved formulation while using the same five markers that have become the gold standard for MSI detection in the research community and is referenced in over 140 peer review publications (2,3).
The OncoMate™ MSI Dx Analysis System is designed to provide physicians with a functional, molecular measurement of the level of DNA mismatch repair deficiency demonstrated within their patient's colorectal cancer tumor. MSI testing is recommended to identify candidates for further diagnostic testing for Lynch syndrome. (2–4). The System is part of a broader workflow that includes DNA extraction from FFPE tissue samples, quantitation of DNA, amplification of specific microsatellite markers using multiplex PCR, fragment separation by capillary electrophoresis, and data analysis and interpretation software. The OncoMate™ MSI Dx Analysis System is available in certain countries.  Visit the OncoMate™ MSI Dx Analysis System webpage to learn more.
Promega previously announced a CE-marked version of the OncoMate™ MSI Dx Analysis System in France, Germany, Austria, Poland, UK, Ireland, Belgium, Netherlands, Luxembourg, Spain, Italy, Switzerland, Denmark, Sweden and Norway.
For more information about MSI solutions available from Promega visit our Microsatellite Instability Testing webpage.
References
Win, A. K. et al. (2017) Cancer Epidemiol. Prev. 26, 404–12.
Bacher, J. et al. (2004) Dis. Markers 20, 237–50.
Svrek, M. et al. (2019) Bull. Cancer, 106, 119–28.
Umar, A. et al. (2004) J. Natl. Cancer Inst. 18, 261–8.
The following two tabs change content below.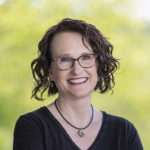 Kelly earned her B.S. in Genetics from
Iowa State University
in Ames, IA. Prior to coming to Promega, she worked for biotech companies in San Diego and Madison. Kelly lives just outside Madison with her husband, son and daughter. Kelly collects hobbies including jewelry artistry, reading, writing and knitting. A black belt, she enjoys practicing karate with her daughter as well as hiking, biking and camping.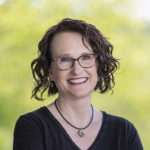 Latest posts by Kelly Grooms (see all)