April 22 is Earth Day: A globally recognized annual event to demonstrate support for environmental protection and promote sustainability. Now, more than ever is the time for daring courage to align with the 2023 theme: Invest in Our Planet.
In a world where the future often feels unknown, we are confident in our commitment to sustainability goals. As a company with a 100-year vision, prioritizing sustainable practices not only preserves our environment but also grants us opportunities to better position our company for the future. Our 2030 Sustainability Goals guide us as we reduce our carbon emissions and minimize waste and water use. 
Expanding Use of Renewable Electricity
Electricity usage makes up nearly half of our operational emissions. We aim to reduce these effects by minimizing consumption and using energy from renewable sources. Promega has committed to using 100% renewable electricity by 2025. Currently, over 50% of electricity used is from renewable sources thanks to recent investments in on-site generation and partnerships to source renewable energy globally. Here's how we are accomplishing this:
Our three largest arrays on the Feynman Parking Garage, Feynman Center, and Kornberg Center on our Promega Madison campus total over 1,300 kW and generate roughly 2 million kWh annually.
We partnered with Madison Gas & Electric (MGE) to be part of the O'Brien Solar Fields project in Fitchburg, WI. The array provides Promega with 1.25 MW of electricity, enough to supply more than 10% of our current annual electrical consumption.
Promega operations in France, Germany and the UK generate renewable electricity on-site. Additional facilities that purchase renewable electricity include:

Promega Italia in Milan
Promega Biotech Ibérica in Alcobendas, Spain
Promega Biotech AB in Stockholm, Sweden
Promega AG in Zurich, Switzerland
Promega Brazil in Sao Paulo
Electric Vehicle Usage
Business travel is the biggest contributor to greenhouse gas for most of our sales branches. To reduce emissions, all of our European branches have committed to having 100% electric fleets by 2030. Promega AG in Switzerland is the first branch to have a fully electric fleet. 
Electric car charging stations are offered at the Promega Madison campus as well as Promega locations in the Netherlands, Switzerland, France, United Kingdom and California. The Promega campus has 98 electric vehicle charging stations and will add additional charging stations in the upcoming year.
Expanding Recycling
To reduce waste, employees focus on avoiding single-use and difficult-to-recycle materials. We are also enhancing recycling programs and increasing employee awareness of what is recyclable. Waste and recycling have both increased in recent years due to growth in manufacturing and facilities, yet a higher percentage of waste is recycled and diverted from the landfill. Some highlights include:
A plastic film recycling program launched by the Sustainability Committee recycled nearly 7,000 lbs. of plastic in the first 4 months of the initiative.
Recycling Lunch and Learn sessions and educational materials posted on the Madison campus.
Diverting over 4 tons of nitrile gloves and protective garments from landfills.
Culinary staff supports the company garden through composting efforts.
Minimizing Water Use
We continually find new ways to conserve water in manufacturing, landscaping, and other everyday needs at all locations. Water conservation efforts include reusing wastewater generated from water purification systems on the Madison campus. This saves over 1 million gallons (3.7 million liters) annually. Kornberg Center has a rainwater collection system with 50,000 gallons of storage capacity and the Chappelle Manufacturing Center features an extensive on-site stormwater treatment pond system that is powered by renewable energy and used for cooling at the facility.
From growing sustainably to giving back to our communities, we strive to be responsible to our employees, our community and our planet. Learn more about Promega Corporate Responsibility initiatives here.
---
Learn how you can get involved and invest in our planet with the Earth Day 2023 Action Toolkit.
---
Related Posts
The following two tabs change content below.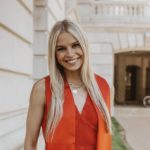 Riley Bell
Riley earned her B.S. in Life Sciences Communication and a certificate in Global Health at UW-Madison. She is a Digital Marketing Coordinator at Promega.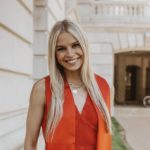 Latest posts by Riley Bell (see all)