April 22, is Earth Day: A globally recognized annual event to demonstrate support for environmental protection and promote sustainability. Now, more than ever is the time for daring courage to align with this year's theme: Invest in Our Planet.
In a world where the future often feels unknown, we are confident in our commitment to sustainability goals. Continuing to preserve and improve the natural environment with a 100-year vision will better position our company and the communities where we live and work long-term. Scientists, world leaders, and the United Nations Sustainable Development Goals have helped us incorporate environmental best practices from around the world to avoid waste, reduce carbon emissions, and minimize water use.
Avoiding Waste
We continually search for innovative ways to avoid waste and have developed more sustainable packaging and distribution. In our sustainable shipping efforts, we reduce packaging with smaller shipping boxes that are self-adhesive. This avoids over 2,800 meters of tape waste each year. We also use sustainably sourced and fewer materials for kit packaging which helps promote recycling.
By shipping smaller and lighter packages and optimizing dry and gel ice requirements, we've also reduced distribution emissions by 7% since 2019. Our on-site inventory management system, Helix, reduces emissions through consolidated restocking shipments. By purchasing carbon credits, we are able to offset the greenhouse gas emissions from Helix and since 2010, the system has offset over 8,000 tons of carbon dioxide.
Reducing Carbon Emissions
Electricity usage makes up nearly half of our emissions which is why one of our major focuses for our 2030 vision is to globally reducing emissions by 50%. Over the past three years, we have invested in sourcing renewable energy and generating it on-site. Now, over 20% of our global energy usage is from renewable sources. In 2021, we opened two new facilities at our Promega Madison, WI campus with sustainable design features that maximize renewable energy and energy efficiency.
The Kornberg Center, a research and development facility, reduces energy use by 65% relative to comparable facilities. Some of the facility's features include automated windows for natural ventilation, active slab heating, cooling, and ground source heat pumps to optimize efficiency and an on-site solar array. To learn more about sustainability practices at The Kornberg Center, read this blog.
The Chappelle Manufacturing Center (CMC) also supports our efforts to reduce emissions. Employees at the CMC produce small molecule components to be used in our manufacturing process. Through a partnership with Madison Gas & Electric (MGE), The CMC receives renewable energy from MGE's nearby O'Brien Solar Fields, providing Promega with 1.25 MW of electricity, enough to supply more than 10% of our current annual electrical consumption.
Learn more about reducing carbon emissions at our Corporate Responsibility website.
Minimizing Water Use
We continually find new ways to conserve water in manufacturing, landscaping, and other everyday needs at all locations. Our water usage has reduced by 3% since 2019 and by 2030, we plan to reduce it by 30%.
Reused wastewater generated from water purification systems on the Madison campus saves over 1 million gallons (3.7 million liters) annually. Kornberg Center has a rainwater collection system with 50,000 gallons of storage capacity. The CMC features an extensive on-site stormwater treatment pond system that is powered by renewable energy and used for cooling at the facility.
---
Learn how you can get involved and invest in our planet with the Earth Day 2022 Action Toolkit.
---
---
Related Posts
The following two tabs change content below.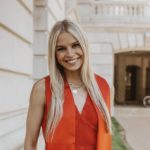 Riley Bell
Riley earned her B.S. in Life Sciences Communication and a certificate in Global Health at UW-Madison. She is a Digital Marketing Coordinator at Promega.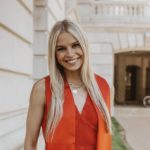 Latest posts by Riley Bell (see all)