After attending the iGEM Giant Jamboree last year and being completely blown away by the projects presented (check out this article or this one), I didn't think I'd be as astonished this year. I attributed part of the awe I felt over the caliber and quality of the projects to my wide-eyed naiveté, having never attended the event before. The second time around, the "first-time" novelty long worn off, I didn't expect to feel that same level of amazement.
I couldn't have been more wrong.
After three days of impressive presentations, I once again felt that same astonishment as I prepared to watch the presentations of the 6 finalists. With good reason—the projects presented by the six finalists completely blew my mind!
We were pleased to see that three teams sponsored by Promega were selected as finalists and won overall awards in their divisions.
Other finalists included Undergrad First Runner Up Calgary, Undergrad Grand Prize Winner NCKU Tainan and High School Grand Prize Winner GreatBay SZ.
In addition to branch-level sponsorships, we supported 10 teams through our 2019 Promega iGEM Grant Sponsorship (you can learn more about them here). These teams also won several awards: NUS Singapore and Sorbonne U Paris (Gold Medal); NYU Abu Dhabi and Sao Carlos-Brazil (Silver Medal); UAlberta and CU (Bronze Medal). NUS Singapore's project, E.co LIVE, also earned the Undergrad Awards for Best Foundational Advance Project and Best Part Collection. They were able to engineer E. coli with an on/off switch to control the productivity of the organisms and extend their productive lifespan.
This is only a sampling of the incredible science and entrepreneurship I saw at the 2019 iGEM Giant Jamboree. I encourage you to check out the full list of results and explore more of the amazing projects from the 2019 iGEM Competition.
Learn more about how you can get support for your iGEM project at our website.
Related Posts
The following two tabs change content below.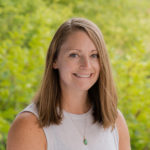 Darcia is a Content Lead at Promega. She earned her BS in Secondary Education at the University of Wisconsin Oshkosh, with minors in Biology and Spanish, and her MS in Biotechnology at the University of Wisconsin Madison. She is passionate about sharing scientific knowledge with all audiences, including her family and friends—whether they have solicited the lesson or not! In her free time, Darcia enjoys reading, playing volleyball, eating delicious food and cheering for the Chicago Cubs.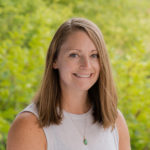 Latest posts by Darcia Schweitzer (see all)