Last month, several of my Promega colleagues and I attended the 2018 iGEM Giant Jamboree in Boston, MA. This annual event is the culmination of the International Genetically Engineered Machines competition, in which 350+ teams of high school, undergraduate and graduate students use synthetic biology to solve a problem they see in the world.
The iGEM Giant Jamboree is the closest I have ever come to a scientific utopia. For four days, several thousand students from 45 countries come together to share their experiences and discuss ways that science can change the world. They present impressive projects with real-world applications including human diagnostics and alternative energy. Collaboration and open science are among the core tenets of iGEM, and it's not unusual to see three or more countries represented on the Collaborators slide at the end of a presentation. Each project also contains a public engagement component, which many teams fulfill with educational programs or partnerships with underrepresented communities.
This year, in addition to sponsoring the iGEM Foundation, Promega headquarters and branch offices combined to sponsor 26 teams around the world. These projects ranged from detecting heavy metal contamination to gene doping tests for athletes, and many other incredible topics. Promega-sponsored teams received a combined 14 awards and 40 award nominations, as well as 11 gold medals. Two of our sponsored teams were Finalists in the Overgraduate division. Team Munich finished First Runner-Up, and Team Marburg won the Grand Prize in this division.
Team Munich developed a "cell-free molecular assembly line for bacteriophages." Phage therapy is often used to treat 
drug-resistant bacteria. Their system, "Phactory," is designed to produce clinically-relevant bacteriophages more efficiently and safely than traditional methods, enabling physicians and staff to produce therapies on-site in the clinic. The team met with physicians to determine the most useful phages and tested their system with the resulting panel. Phactory includes mechanisms for safety, quality control and packaging, so the final product is ready for intestinal delivery.
The Munich team gave seminars at local universities about synthetic biology, practiced pipetting techniques with young children and designed the world's first bacteria football oracle in time for the 2018 FIFA World Cup. They were also featured in a CNN article about the wittiest signs at the 2018 March for Science.
At the Awards Ceremony, they claimed the title of Overgraduate First Runner-Up and received awards for Best Manufacturing Project, Best Wiki, Best Presentation, Best Entrepreneurship and Best Software.
Learn more about Phactory by visiting Team Munich's wiki.
Team Marburg focused on establishing a new model organism to serve as a chassis for future iGEM synthetic biology projects. They found that Vibrio natriegens had a doubling time of only 7 minutes, and that they could complete a full cloning cycle in only 12 hours (a significant improvement over the >24 hour cycle observed with the traditional model, E. coli). They created three new strains for use in cloning, protein expression and protein interaction studies.
Outside of the lab, Team Marburg is working to make science more accessible for visually impaired individuals through a long-standing partnership with BLISTA, the only high school in Europe for visually impaired students. Students at BLISTA were given the opportunity to repeat the team's growth curve experiments where they compared the growth rates of V. natriegens to E. coli. Team Marburg was crowned the Grand Prize winner and received gold medal-status, as well as awards for Best Foundational Advance Project, Best Poster and Best Part Collection.
To see the team's data and read more about their outreach programs, check out their wiki.
Competing in iGEM? Learn more about how you can get support for your iGEM project at our website and check out our resources for iGEM teams, including Q&A webinars and tips for creating scientific posters.
The following two tabs change content below.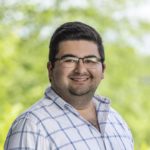 Jordan Villanueva studied writing and biology at Northwestern University before joining Promega in 2017. As a science writer, he's most interested in the human side of science - the stories and people behind the journal articles. Research interests include immunology and neuroscience, as well as the COVID-19 pandemic. When he isn't working, Jordan loves turning sourdough baking into a science. It's just a symbiotic culture of yeast and lactic acid bacteria, right?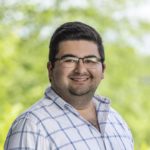 Latest posts by Jordan Villanueva (see all)