Today's guest blog about the 2020 virtual iGEM Giant Jamboree is written by Lancia Lefebvre, Team Leader of iGEM Concordia.
After a year of full-time work, I joined our team of 16 undergraduate students to live-stream the virtual iGEM Giant Jamboree from the isolation of our respective apartments. Together in a separate zoom call and Facebook chat, we fired off messages as awards were announced. 'OMG Toulouse won best poster! Did you see Aachen's project?' Then came the Software Track award, our track, and boom! "Concordia-Montreal are the Software Track Winners for iGEM Giant Jamboree 2020!"
Firework and heart emojis exploded in our chat and on my zoom call, mouths gaped in shock and pride. Our AstroBio database for differential gene expression in microgravity conditions had won! Innumerable lines of code; hours of consultation with NASA bioinformaticians, bioethicists and coding pros; detailed graphic design; and most of all passionate teamwork had brought us this distinction. A gold medal and an inclusion nomination soon followed. This nomination we hold close to our heart as we continuously collaborate on a safe, warm and welcoming team structure. Supporting each other and working together are core iGEM values, which lead to collaborative and stronger solutions to world problems through the application of synthetic biology solutions.
Instead of an in-person conference in Boston as usual, this year's iGEM Giant Jamboree was held virtually. I was fortunate to be on the team in 2019. We drove to Boston, shacked up in a two-story house overlooking the city just steps away from distinguished genomics schools. We watched from the street as students pipetted inside, as we drooled and dreamed of our science futures. Each day, we walked to the conference where we mingled with students and industry from all over the world. We explored the exhibit hall and immersed ourselves in conferences rooms dripping with synthetic biology applications and innovations.
After iGEM presentations to a room of judges and peers, we'd slip across the street for beers with other teams and share our research experiences in different countries, schools, labs and in our personal lives. I was not the only one to say that iGEM has changed my life. My future expanded before me with each interaction, as I was exposed to the plethora of career paths as well as kind, engaging, generous people to collaborate with in the field of synthetic biology.

All of that was different, but not lacking at the virtual iGEM Giant Jamboree. Instead, we made ourselves presentable in our own spaces (I think everyone was wearing pants), logged into iGEM's platform and live streamed the online presentations. We could interact with other teams through Slack and zoom chats, but it was less thrilling without hearing other's accents and without witnessing the minute gestures; like the way a person's finger lingers on an element of their scientific poster or how they gesture enthusiastically at you when they start talking about the part of their project they really love.
The virtual poster presentation was hosted on Remo and it almost felt like a real conference. We could wander to a team's poster and chat via video (hearing each other's accent like at Jamborees past), or leave encouraging messages like "Way to go! Congrats on the award!" It was fun to meet other teams, to see how they tackled a project and what they plan to do in the future. But, to be honest, we can't wait for next year, when the Jamboree is planned to be held in Paris. Where one can wander and catch glances, introduce oneself, meet peers, mentors, and industry leaders. There's no virtual substitution for the person-to-person interactions involved in networking and career path inspiration.

At the beginning of the new year, we are already working on Year Two of our project. We hope to be in the lab this summer to create AstroYeast- microgravity resistant strains of yeast for biomanufacturing in space. With the generous support of Promega, we are able to execute our experiment in the way that best supports good results. We will also continue to improve our award-winning software, AstroBio- a differential gene expression analysis database for microgravity studies. Some team members are moving on, inspired by iGEM. "It cemented my academic path in the field of synthetic biology," team members have said. Some of us will stay on to forge new connections and grow as young scientists with the invaluable opportunity afforded by iGEM, our mentors and the support of our community.
To learn more about AstroBio, visit iGEM Concordia's wiki.
---
Read how iGEM Copenhagen adapted their human practices for the COVID-19 pandemic: iGEM in a Pandemic: Reflecting on Human Practices
---
Competing in iGEM? Explore our resources for iGEM teams in the Student Resource Center.
---
Related Posts
The following two tabs change content below.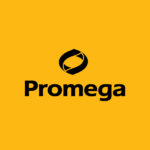 Promega products are used by life scientists who are asking fundamental questions about biological processes and by scientists who are applying scientific knowledge to diagnose and treat diseases, discover new therapeutics, and use genetics and DNA testing for human identification. Originally, founded in 1978 in Madison, Wisconsin, USA, Promega has branches in 16 countries and more than 50 global distributors serving 100 countries.