Today's blog is written by guest blogger, Penny Patterson, VP Corporate Communications at Promega.
The idea that businesses need to serve and provide value to constituents in addition to shareholders is one that has gained increasing recognition since last summer when the Business Roundtable issued its "Statement on the Purpose of the Corporation." The topic of what some call "stakeholder capitalism" is surfacing again heading into the World Economic Forum this week.
Promega has practiced "stakeholder capitalism" for more than 40 years and, as we've shared through our corporate responsibility reporting for the last decade, we have seen meaningful impact. From our founding in 1978, we have taken a "whole human" approach to our business. For us this means growing a financially stable and profitable company that considers and benefits science, employees, customers, community, shareholders and all global residents.
This approach starts with our people. We live the notion that every one of our employees has the potential to make a meaningful difference. And they do. Here are just a few examples. Our manufacturing and operations teams deliver with 99% accuracy and a complaint rate of 0.004%. Discoveries by our R&D scientists generate some of the most read papers among key science journals. The average tenure of our leadership team is 18 years, and over half of these leaders grew their careers and capabilities at Promega.
The company has a 5% employee turnover rate attributed to several factors including a creative environment, opportunities to explore new ideas, benefits like Caregiver Leave and the Wellness Center and out-of-the ordinary activities like our annual Octoberfest (scientists brew amazing beer). But most employees say they stay because of an overall culture that supports the whole person.
Today, Promega is the second largest privately held life science tools company in the world. We employ around 1,700 people in 16 different countries. Promega scientists are thought leaders in some of the most critical fields of science. We make more than 4,000 catalog products distributed to scientists in more than 100 countries.
Our technologies such as STR analysis, novel reporter bioassays and MSI detection support the latest research and work in basic science, forensics, cancer diagnostics and education. Continually learning about the challenges our customers face and collaborating on new approaches has led to new technologies for researching protein degradation and identifying new PROTAC targets in drug discovery research.
We find our most effective growth includes integration with local community. For example, in the state of Wisconsin, where we are headquartered, our non-profit partnerships in science education (BTC Institute) and child care (Woods Hollow Children's Center) bring meaningful service and employment opportunities to the community. These two organizations have benefitted more than 100,000 students and children. Organizations like these have brought science to children, peace of mind to Promega parents and now, we're even seeing some of those first students return as new Promega employees.
Collaborations with local universities and technical colleges have generated scientific and operational advances such as accelerating development of a large protein library or integrating Quick Response Manufacturing into our custom process. Sourcing products locally has resulted in half of all vendors within a 250-mile radius of our Fitchburg campus, allowing nimble response and easy collaboration on innovative ideas.
Promega brings an estimated annual impact of more than $600M to the state of Wisconsin. As a global business that has half of all sales outside of North America, we are pleased to bring this kind of economic boost to the local region where we are headquartered.
The results we've delivered for all our constituents over the past 40 years shows that "capitalism with a soul," as some have described our method of operation, builds a profitable company that delivers sustainable upsides for its investors and the communities in which it operates.
More than four decades of continuous growth has returned hundreds of millions of dollars to shareholders, who have seen their investment with Promega beat the publicly traded markets.
When we reflect on our way of doing business and its impact, it reinforces our sense of responsibility in upholding the values and commitment in how we work, so that as an employer, scientific supplier, and research partner we will continue to be a resource for new generations of scientists and community partners. We look forward to the stakeholder capitalism conversations in Davos and business forums around the world continuing to flourish. If our 40 years of practice is any indication, it seems that a business works well when it works with everyone.
To explore more about Promega's corporate responsibility approach visit www.Promega.com/responsiblity
Penny Patterson is VP of Communications at Promega, working with the Corporate Affairs team to provide information and resources across the breadth of Promega constituencies – customers, employees, community and shareholders. Penny earned Bachelor of Arts degrees from the University of Wisconsin Madison in journalism and philosophy, and started her career as a radio reporter in Madison covering local news and creating environmentally focused public programming. She loves trees and wonders what the heck her two Dachshunds would tell her if only they could talk.
Related Posts
The following two tabs change content below.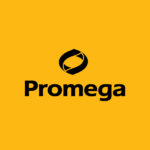 Promega products are used by life scientists who are asking fundamental questions about biological processes and by scientists who are applying scientific knowledge to diagnose and treat diseases, discover new therapeutics, and use genetics and DNA testing for human identification. Originally, founded in 1978 in Madison, Wisconsin, USA, Promega has branches in 16 countries and more than 50 global distributors serving 100 countries.