From time to time, we use the Promega Connections blog to tell you a little bit more about life here at Promega Corporation. For more than 40 years Promega has consistently integrated the values of corporate responsibility and sustainable business practices in all aspects of our corporate culture and activity; one of those aspects can be found in the Promega cafeterias. As an employee of Promega, one of the things I have considered a key perk is the wonderful menu offerings we have here at the Madison campus. The kitchens offer a varied and fun menu full of healthy choices, using local, seasonal foods as much as possible. The Promega Culinary Garden was covers more than an acre and allows us to grow many of our own vegetables and herbs as well as compost food waste.
Below is a short video highlighting the Culinary Garden Program
For information on other corporate responsibility and sustainable business practices at Promega Corporation, explore our Corporate Responsibility Web site.
The following two tabs change content below.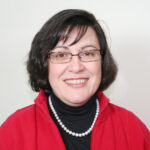 Michele earned her B.A. in biology at
Wesleyan College
in Macon, GA, and her PhD through the BCDB Program at
Emory University
in Atlanta, GA where she studied cell differentiation in the model system C. elegans. She taught on the faculty of Morningside University in Sioux City, IA, and continues to mentor science writers and teachers through volunteer activities. Michele supervises the digital marketing program group at Promega, leads the social media program and manages Promega Connections blog.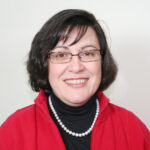 Latest posts by Michele Arduengo (see all)