Today's blog is written by KCL iGEM Team Leaders Alya Masoud Abdelhafid and Luke Bateman. Both in their third and final year at King's College London, Alya is completing a BSc in Nutrition and Luke a BSc in Biochemistry.
Every year, the International Genetically Engineered Machine competition (iGEM) offers high-school, undergraduate and post-graduate students the opportunity to conduct independent research using synthetic biology and genetic engineering to develop solutions to local and global problems.
More than 350 teams from around the world participate in iGEM, which culminates in a presentation at the global iGEM Giant Jamboree, attended by more than 6000 people every year. Here, novel research is presented amongst pioneers in synthetic biology, and outstanding projects are awarded prizes for their contribution to the greater scientific community. iGEM teams consistently produce ground-breaking solutions to modern challenges, many of which facilitate the development of multimillion-dollar companies and start-ups.
We are the King's College London (KCL) iGEM team and are honored to be involved in the innovative and prestigious iGEM community.
In 2020, a group of 17 students from a multidisciplinary background, with skillsets ranging from nutritional sciences to biochemistry and biomedical engineering, initiated the 'Renervate' KCL iGEM project. The 2020 team members worked on the development of a novel regenerative therapy for spinal cord injuries (SCI). The idea involves a personalized 3D-printed scaffold, coated in mussel foot proteins to adhere within the spinal cord lesion and encourage the regeneration of neurons. This work was recognized and rewarded, as we received the award for the Best Therapeutics Project in the 2020 post-graduate division.
In 2021, both new and old team members from KCL iGEM 2020 sought to expand their research at the intersection of regenerative medicine and synthetic biology. With Team Leaders Alya Masoud Abdelhafid and Luke Bateman at the helm, we were passionate and inspired to continue to develop our research. Specifically, we worked towards validating the project's concept as well as investigating the applications of chondroitinase ABC (ChABC) in supporting nerve regeneration. This work was fundamental, providing validation for the project concept and investigating the feasibility of the real-world implementation of the proposed therapy. This led to the generation of 'Renervate Therapeutics', phase II of our project's two-year journey. In 2021, the KCL iGEM team was awarded a Gold Medal, an award for best presentation and nominations for Best Wiki, Best Education, Best Integrated Human Practices, Best Therapeutics Project and Best Entrepreneurship.
Promega supported the development of our project throughout 2020 and 2021. Their funding and resources have been invaluable for KCL iGEM. Funding stands as a significant barrier for many iGEM teams across schools and universities around the globe. We are overwhelmed by the support Promega has given and cannot thank them enough for their assistance and unbroken support.
In 2020, Promega provided the team with a grant covering the iGEM competition entry fee, which allowed us to attend the competition. Without this funding, our project would not have come to fruition.
Following this, we were honored to have received a second grant from Promega in 2021, which opened several opportunities for the development of the project's proof of concept. This grant provided funding to access reagents and equipment required to develop and validate our therapy within the lab. This included 3D-printing our scaffold and producing Pvfp-5, our MFP-based adhesive, and ChABC.
Additionally, the 2021 KCL iGEM team hosted the first UK Meet-up, with the aim of promoting collaboration between teams across the UK and Ireland and embracing the spirit of iGEM. At this event, Promega representative Jenny Loeb provided an enlightening talk regarding the wide range of career opportunities available to iGEMers interested in pursuing synthetic biology. Promega has facilitated the access and awareness of opportunities for talented and passionate students engaged in the iGEM competition.
In 2021, we established Biologix, a pilot synthetic biology competition for aspiring STEM students in high schools with the aim of increasing accessibility and interest in synthetic biology and STEM-related fields. Our competition garnered international recognition, representing students from 13 different schools and 4 different countries. Promega kindly provided support to our participants with informational booklets, pens, notebooks and soft toys at the end of the outreach program.
Promega has provided unequivocal support for KCL iGEM and Renervate Therapeutics over the past years, for which we are incredibly grateful. Because of the support of our sponsors and PIs Dr. Anatoliy Markiv and Professor Alison Snape, our team has advanced the understanding of spinal cord injuries and expanded the scope of treatment options for SCI patients. The KCL iGEM 2021 team will be working towards successfully completing their university degrees before deciding on the future of Renervate Therapeutics. In the meantime, we hope that our project inspires more student researchers to consider combining synthetic biology and regenerative medicine to further develop existing therapeutic models.
Learn more about Renervate Therapeutics.
---
Learn more about Promega's support for iGEM.
Learn more about the amazing work and research that iGEM teams are doing around the world.
The following two tabs change content below.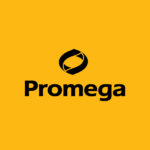 Promega products are used by life scientists who are asking fundamental questions about biological processes and by scientists who are applying scientific knowledge to diagnose and treat diseases, discover new therapeutics, and use genetics and DNA testing for human identification. Originally, founded in 1978 in Madison, Wisconsin, USA, Promega has branches in 16 countries and more than 50 global distributors serving 100 countries.