World Youth Skills Day provides a unique opportunity to emphasize the importance of equipping young people with experiences, skills, and opportunities in the workforce. This celebratory day falls on July 15th and was officially declared by the United Nations General Assembly in 2014.
At Promega, we are constantly adhering to invest in the future generations of science—and the BioPharmaceutical Technology Center Institute (BTC Institute) serves this mission best. The BTC Institute is a non-profit organization that provides educational, scientific, and cultural opportunities for people of all ages. Each summer, the organization hosts a wide range of experiences including camps, programs, and field trips to support individuals interested in science. In the spirit of World Youth Skills Day, let's take a look at some experiences that are offered for young learners in summer 2022.
Science Camps
This summer, BTCI offered two different science camps: one for middle school students and one for high school students.
Middle schoolers attended the "Celebration of Life" Camp which took place June 13th-24th. This camp aims to engage students interested in science and get them excited about STEM. A variety of hands-on activities are provided in outdoor, classroom, and laboratory settings. This year participants gained a better understanding of planets in our solar system and learned about various missions and research through NASA planetary exploration. Additional activities provided education on STEM careers and training as well as historic and contemporary STEM professionals of color. Kudos to their co-sponsor, Wisconsin Space Grant Consortium, for supporting these efforts!
For high school students, BTCI offered Camp Biotech I: The Wonders of DNA for those entering 9th and 10th grade in fall 2022. This program took place from June 27th- July 1st and provided an introduction to DNA and how biotechnology can be applied to better understand how genes are used by cells. Activities took place in the BTC Institute labs and were designed by certified educators. Students learned to build a DNA model, extract DNA from cells, transfer DNA into cells, amplify DNA to detect small quantities by PCR, and use restriction enzymes to identify DNA sequences. If you missed it this year, don't stress! Camp Biotech II: The Return of DNA will be offered in 2023 (exact dates TBD).
Field Trips
Each year, the BTC Institute serves as many as 3,000 participants in 1.5–5-hour field trip visits. These experiences are geared towards middle, high school, and college students accompanied by their teachers. Students apply hands-on techniques to immerse themselves in various biotechnology concepts with the help of instructors and a fully equipped molecular biology laboratory.
Recently, on July 8th, the BTC Institute hosted a customized field trip for MAYDM: A local Madison organization that provides girls and youth of color, grades 6-12, with skill-based training for the technology sector. This field trip focused on exploring how bioluminescence can be used for drug discovery. Students toured cell line labs, participated in an experiment in the BTC Institute labs, and learned from scientists and the DEI program manager through a panel discussion.
To learn more about field trips at the BTC Institute, visit https://www.btci.org/k-12-programs/biotechnology-field-trips/.
Dane County Youth Apprenticeship Program in Biotechnology
In addition to summer experiences, the BTC Institute also offers various apprenticeship programs and courses for students during the academic year.
In partnership with the Dane County School Consortium, the Dane County Youth Apprenticeship Program in Biotechnology caters to high school students for career exploration. This program offers paid training in an industry or UW-Madison research lab. Students may elect a two-year apprenticeship or a one-year senior internship for high school credit (450 hours required per year). Additionally, students participate in a weekly specialized biotechnology course during the academic year at the BTC Institute. 
Read about 2018 Youth Apprenticeship Program alum, Garrett Larsen, and how he's made an impact in the growing field of plant breeding and biotechnology.
Read this blog post to learn more about the value of this experience for all participants.
Biotechnology in the World of Medicine Course
Biotechnology in the World of Medicine is a for-credit course in partnership with the Dane County School Consortium. The course is designed for high school juniors and seniors and will be offered during Spring Semester, 2022. Students will explore how basic biology can be used for biotechnological applications that relate to barriers and breakthroughs in global health. To conclude the course, students will showcase their learnings in a final presentation to reflect on the semester's work and inform the other students in the class. Some of the presentation topics include RNA isolation and analysis, epigenetic studies, reporter gene assays, polymerase chain reaction, and more.
To register for this course, visit https://tinyurl.com/dcscclasses.
---
To learn more about BTC Institute programs, visit btci.org.
---
Related Posts
The following two tabs change content below.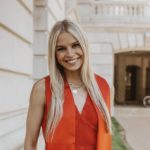 Riley Bell
Riley earned her B.S. in Life Sciences Communication and a certificate in Global Health at UW-Madison. She is a Digital Marketing Coordinator at Promega.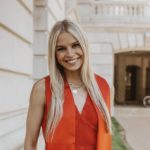 Latest posts by Riley Bell (see all)