Small- and medium-sized companies are critical to the Spanish economy. During 2020 the COVID-19 pandemic made business difficult for many of these companies, yet they have demonstrated strength and resourcefulness and have led the pandemic recovery in Spain in many ways. Recently, Promega Biotech Ibérica was recognized with a Madrid Community SME (small- and medium-sized business) Award along with 15 other companies. The awards were presented by Manuel Giménez, Minister of Economy, Employment and Competitiveness of the Madrid Region, Andres Navarro delegate director of La Razón, and Francisco Marhuenda, director of La Razón. As part of the award, Promega Biotech Ibérica General Manager, Gijs Jochems, was interviewed about the award and Promega's work in the region.
According to Gijs Jochems, General Manager of Promega Biotech Ibérica, while Promega Corporation is an American multinational company, it remains privately held, which offers a great deal of flexibility to the subsidiaries to adapt to local needs. It also allows the company to place increased emphasis on employee well-being (critical during the pandemic), reinvest profits in research and development, and work to mitigate the impact of company activities on the environment. All these business practices reflect a long-term vision of sustainable business growth.
During this past year, Promega Biotech Ibérica, along with the rest of the company, focused many of its activities responding to the COVID-19 pandemic. The biotech sector has dealt with unprecedented demand during this pandemic. In April 2020 alone, Promega saw needs for some raw materials double. More than 50 different Promega products are used by hospitals, clinical diagnostic laboratories, and molecular diagnostic manufacturers to support SARS-CoV-2 testing globally. Promega is one of the leading suppliers of viral RNA extraction systems and reagents for PCR (Polymerase Chain Reaction). Promega's pandemic response has helped bring automation to many hospitals and clinical diagnostic laboratories involved in detecting SARS-CoV-2 to help them meet their capacity needs. At the same time, Promega has supported laboratories and researchers who are developing vaccines and therapeutics for COVID-19. Since the beginning of the pandemic, Promega has provided enough amplification reagents and enzymes to enable testing an estimated 735 million samples for SARS-CoV-2 worldwide.
In addition to supporting testing and therapeutic research around COVID-19 with existing products, Promega Corporation also developed new products to support scientists working on the pandemic. These include the XpressAmp Direct Amplification Reagents for viral samples and will shortly be launching the Lumit™ Dx SARS-CoV-2 Immunoassay based on proprietary bioluminescent technology. Promega has also continued supporting the critical work of scientists working on problems other than the pandemic. The release of the CE-marked OncoMate™ MSI (Microsatellite Instability) DX Analysis System in Europe brings a PCR-based, validated gold standard for determining microsatellite instability in solid tumors. The Spectrum Compact CE (Capillary Electrophoresis) System, also released in 2020, allows researchers to perform Sanger sequencing and fragment analysis in their own laboratories with a bench top instrument.
If the pandemic has served for anything, it made science more highly valued, because we all depend on it to get out of this crisis."
—Gijs Jochems, General Manager, Promega Biotech Ibérica
When asked to look to the future, after the pandemic, Gijs replied: "If the pandemic has served for anything, it made science more highly valued, because we all depend on it to get out of this crisis." The arrival of funds under the European resilience plan 'Next Generation EU (European Union)' will boost our national scientific research and development efforts. The new strategy from the government of Spain to boost business, 'Spain Entrepreneurial Nation, ' cites biotechnology as one of the ten tractor sectors of the Spanish economy. These efforts will continue to place high value on science and scientific pursuits.
Below is a video from the award ceremony.
Related Posts
The following two tabs change content below.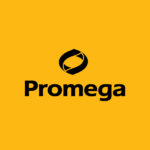 Promega products are used by life scientists who are asking fundamental questions about biological processes and by scientists who are applying scientific knowledge to diagnose and treat diseases, discover new therapeutics, and use genetics and DNA testing for human identification. Originally, founded in 1978 in Madison, Wisconsin, USA, Promega has branches in 16 countries and more than 50 global distributors serving 100 countries.