A year after COVID-19 was declared a pandemic, collaborative efforts among pharma/biotech and academic researchers have led to remarkable progress in vaccine development. These efforts include novel mRNA vaccine technology, as well as more conventional approaches using adenoviral vectors. While vaccine deployment understandably has captured the spotlight in the fight against COVID-19, there remains an urgent need to develop therapeutic agents directed against SARS-CoV-2.
In the March 12 issue of Science, an editorial by Dr. Francis Collins, director of the U.S. National Institutes of Health (NIH), examines lessons learned over the past 12 months (1). Collins points out that many clinical trials of potential therapeutics were not designed to suit a public health emergency. Some were poorly designed or underpowered, yet they received considerable publicity—as was the case with hydroxychloroquine. Collins advises developing antiviral agents targeted at all major known classes of pathogens, to head off the next potential pandemic before it becomes one. A news feature in the same issue discusses the current state of coronavirus drug development (2).
The present crop of drug candidates is remarkably diverse, including repurposed drugs that were originally developed to treat diseases quite different from COVID-19. Typically, however, the mainstream candidates belong to two broad classes: small-molecule antiviral agents and large-molecule monoclonal antibodies (mAbs).
Antiviral Agents
At present, the only antiviral agent granted U.S. Food and Drug Administration (FDA) emergency use authorization (EUA) in the U.S. is remdesivir—a drug originally designed to combat hepatitis C virus (HCV) and respiratory syncytial virus (RSV). Recent efforts to speed up the antiviral drug discovery process rely on artificial intelligence (AI) tools for in silico screening of drug candidates (2). These tools are part of an integrated platform that combines AI, biology and pharmacology, which was developed by 1910 Genetics in Cambridge, MA.
As of March 8, 2021, 498 COVID-19 drugs were in development, with 411 in clinical trials, as reported by the BioRender COVID-19 Vaccine & Therapeutics Tracker. Initial efforts to develop COVID-19 therapeutics have largely focused on repurposing existing drugs, as in the case of remdesivir. Such an approach is an attractive alternative to the high cost, long timeline and high risk of failure involved in the development of a new drug. Typically, these drugs target a specific stage in the viral replication cycle (reviewed in 3). Drugs currently in phase 4 or late-stage phase 3 clinical trials include the following:
Danoprevir was developed to treat hepatitis C virus (HCV) infection. It inhibits a viral protease that is essential for replication. The HCV protease shows structural and sequence similarity to the SARS-CoV-2 protease. Early results showed promise in treating COVID-19 with a combination of danoprevir and ritonavir, another protease inhibitor (4). The phase 4 trial is ongoing in China (NCT04291729).
Darunavir is an HIV-1 protease inhibitor that is being tested against SARS-CoV-2, in combination with the HIV-1 protease inhibitor cobicistat. Preliminary results did not show any benefit from treatment with this combination vs. standard of care alone (5). Phase 3 trials are ongoing in China (NCT04252274).
Camostat is a serine protease inhibitor that inhibits a SARS-CoV-2 transmembrane serine protease required for the virus to infect cells. In a retrospective observational case series, camostat decreased the severity of COVID-19 symptoms and improved oxygenation, when compared to treatment with hydroxychloroquine (6). Although a phase 4 camostat + hydroxychloroquine trial was withdrawn (NCT04338906), multiple camostat trials are currently recruiting for phase 3.
Monoclonal Antibodies (mAbs)
Monoclonal antibodies are typically developed to target specific viral proteins that are essential for infection or replication, or to block the virus from binding to the human ACE2 receptor by which it enters the cell. Two mAb therapeutics that have received EUA in the U.S. include bamlanivimab (Eli Lilly) and the REGN-COV2 antibody cocktail (Regeneron).
Ravulizumab is a humanized mAb approved for the treatment of paroxysmal nocturnal hemoglobinuria and atypical hemolytic uremic syndrome. It is one of several therapeutics that targets activation of the complement pathway, an essential component of the immune system that is hyperactivated during SARS-CoV-2 infection.

An introduction to the role of the complement system. Video credit: Apellis Pharmaceuticals
Although a phase 3 trial of ravulizumab in patients with severe COVID-19 was paused, other phase 3 and 4 trials are ongoing.
Tocilizumab is a mAb against the interleukin-6 (IL-6) receptor. IL-6 is a cytokine involved in the inflammatory and immune responses, and it is implicated in multiple disease pathways. Tocilizumab was originally developed as an anti-arthritic drug. Two recent reports showed that tocilizumab did not show efficacy in treating COVID-associated pneumonia (7,8); however, this mAb is being tested alone and in combination with other COVID-19 therapeutics in multiple phase 3 and 4 clinical trials. Based on the two largest tocilizumab trials, an NIH COVID-19 treatment panel has issued a statement regarding its use in certain populations who may benefit from combination therapy.
Other Therapies
Small- and large-molecule drugs are not the only therapeutic approaches to treating COVID-19. Convalescent plasma therapy is being studied in over 80 phase 3 and 4 clinical trials. Despite controversy surrounding its efficacy, this approach was granted EUA in the U.S., in August 2020. However, the FDA recently revised its letter of authorization, restricting the cases in which this therapy may be used.
Multiple approaches to treating COVID-19 will continue to move forward. In tandem with these efforts, researchers are developing new and better methods for drug delivery. These efforts range from addressing difficulties with infusion of mAbs to nanoparticle-based delivery (reviewed in 3). As more drugs move through the clinical trial pipeline, innovation in drug discovery as well as development will be crucial to help us fight the next pandemic when—not if—it occurs.
Learn more about COVID-19 drug development with our SARS-CoV-2 Research, Vaccine and Therapeutic Development resource page.
References
Collins, F.S. (2021) COVID-19 lessons for research. Science 371(6534), 1081.
Service, R.F. (2021) A call to arms. Science 371(6534), 1092–1095.
Majumder, J. and Minko, T. (2021) Recent developments on therapeutic and diagnostic approaches for COVID-19. AAPS J. 23, 14.
Chen, H. et al. (2020) First clinical study using HCV protease inhibitor danoprevir to treat COVID-19 patients. Medicine 99, 48.
Chen, J. et al. (2020) Antiviral activity and safety of darunavir/cobicistat for the treatment of COVID-19. Open Forum Infect. Dis. DOI: 10.1093/ofid/ofaa241
Hoffman-Winkler, H. et al. (2020) Camostat mesylate may reduce severity of coronavirus disease 2019 sepsis: a first observation. Crit. Care Expl. 2, e0284.
Rosas, I.O. et al. (2021) Tocilizumab in hospitalized patients with severe Covid-19 pneumonia. N. Engl. J. Med. DOI: 10.1056/NEJMoa2028700
Salama, C. et al. (2021) Tocilizumab in patients hospitalized with Covid-19 pneumonia. N. Engl. J. Med. DOI: 10.1056/NEJMoa2030340
Related Posts
The following two tabs change content below.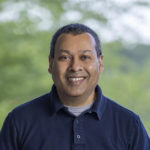 Ken is a science writer at Promega Corporation. Although his PhD is in molecular biology, he enjoys researching and writing about everything from M-theory to graptolites. When he's not spending time with family or serving his canine and feline overlords, Ken engages in a quest for a mythical creature known as "spare time". If he succeeds, he hopes to return to writing fiction so he can keep his brain in balance.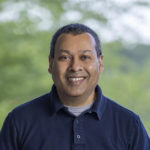 Latest posts by Ken Doyle (see all)