Today's blog is written by Chuck York, VP of Manufacturing Operations at Promega.
Coronavirus SARS-2-CoV continues to fuel unprecedented demand for COVID-19 related products. Once a term relegated to virology research labs, "coronavirus" is now a household term and a global crisis that has upended lives, disrupted entire economies and shaken our sense of normalcy.
Clinicians, researchers, government officials and the general public are understandably concerned about the availability of reagents for coronavirus testing. At Promega, we are hearing the needs and concerns of our scientific colleagues and partners, and we are doing all that we can to help alleviate them.
At Promega, we are hearing the needs and concerns of our scientific colleagues and partners, and we are doing all that we can to help alleviate them.
As a global company with thousands of products, we have been meeting customer demand in response to market dynamics for decades. Our long-term approach has served customers well. Our efforts to provide support for the COVID-19 response began in early January, with our work with our colleagues and customers in China. We are applying what we've learned to propel us forward in the most efficient way now.
We continue to increase production of all COVID-19 related reagents and instruments due to an unprecedented increase in global demand. Production lines that were running one shift 5 days a week are now operating 3 shifts seven days a week, and we continue to take measures to increase our manufacturing capacity.
Our custom business has grown rapidly over the last 10 years, and that demand by its nature is unpredictable. We implemented Quick Response Manufacturing principles in our custom manufacturing area several years ago. These QRM practices greatly help us respond during unexpected situations (1). Our custom manufacturing and custom solutions consultants have deep relationships with our customers with regular direct communication and support, and our commercial and operations teams are in direct communication as well.
Promega has a history of taking a long-term, sustainable approach to business that benefits our customers in times like these. We are highly vertically integrated, meaning that much of our critical direct material spend is produced by in-house operations. Where we are not vertically integrated, we carry significant inventory to avoid supply disruptions. In addition, we partner closely with our vendors and have multiple suppliers qualified where possible. Most of our suppliers are in the U.S, and many are in the Midwest – which allows for tighter partnerships and often quicker response times.
In addition to supplying custom master mix kits and other reagents for diagnostic tests, we also have products in the sample preparation area. As we see the global demand for sample prep systems affect supply, we have ramped up our production in those areas. Our long-term facility planning gives us the space available right now to expand our operations on site.
Much like hospitals are experiencing shortages with facemasks and ventilators due to unprecedented demand, the biotech industry is facing raw material shortages particularly for sample preparation kits. This is not surprising given that suppliers are struggling to increase production 100-fold in less than a few weeks. Promega continues to work closely with our critical suppliers to plan for our own increase in purchase orders. In some cases this means taking partial shipments so that we can continue to make smaller batches of products to supply our end customers.
Beyond navigating the supply chain for sample preparation reagents, we are working to meet our customers' needs by providing flexibility for laboratories to use the equipment they have on hand with the help of our field support teams. We have sample preparation solutions that are manual as well as automated, and our high-throughput sample preparation reagents and methods can be run on a variety of high-throughput robotic platforms.
Finally, I would like to add that what truly enables us to respond at times like these are Promega's highly dedicated and experienced staff. Our average tenure across Manufacturing Operations is over 10 years, and our management team's average tenure is over 15 years.
Promega is continually monitoring the coronavirus situation, and the ever-changing needs around the world in response to this pandemic.
Chuck York speaks about Promega's efforts in this interview from Wisconsin Public Radio: Promega Helping Supply Materials for COVID-19 Tests
More Information about products that support coronavirus research and testing is available on our website.
Literature Cited
Center for Quick Response Manufacturing. 2020. Quick Response Manufacturing (QRM) Principles Enable Promega Corporation to Aid in Development of New Coronavirus Test [Internet: https://qrm.engr.wisc.edu/quick-response-manufacturing-qrm-principles-enable-promega-corporation-to-aid-in-development-of-new-coronavirus-test/ Accessed: March 11, 20202]
This blog was originally published on March 11, 2020 and updated on March 30, 2020.
The following two tabs change content below.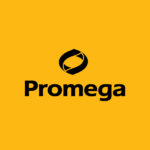 Promega products are used by life scientists who are asking fundamental questions about biological processes and by scientists who are applying scientific knowledge to diagnose and treat diseases, discover new therapeutics, and use genetics and DNA testing for human identification. Originally, founded in 1978 in Madison, Wisconsin, USA, Promega has branches in 16 countries and more than 50 global distributors serving 100 countries.