Have you ever heard Guns 'n' Roses and Lizzo in the same concert?
When the Promega employee band Major Groove takes the stage, you never know what they might play!
The Promega band started with a handful of employees in 2006 and has grown to include more than 50 active musicians. Today, they play at company meetings, picnics, art shows and much more.
"During my interview process, I was sent a list of links to learn more about Promega. I was like, "Hold the phone! This company has a band!" says Kathryn Sauter, a Business Analyst on the Global Logistics team. "I never thought I'd have an opportunity to participate in a musical extracurricular activity at a place where I work. Promega immediately shot to the top of my list."
An Outlet for Creative Expression
Kathryn has been singing since she was a child. She's sung in choirs and participated in musical theatre. Today, she has been singing in Major Groove for over five years. While her typical workday deals with topics like freight shipping and warehouse expansion, music is an outlet for creative inspiration and stress relief.
"Music forces you to focus," she says. "Even if it's a midday rehearsal on a day jam-packed with meetings, it allows you to forget about all the other things."
When Major Groove starts preparing for a show, the 50+ band members organize themselves into smaller groups to prepare certain songs or set lists. Musicians are free to propose any song they want to perform, as long as they can get a group together to do it. This means that in one day, a guitarist may play with three different lineups on a whole spectrum of genres. A singer could start the day playing show tunes with one group and end screaming 80's hair metal with another.
For example, Major Groove recently performed at the annual Promega Employee Recognition Meeting. The program for this show included the music of Lake Street Dive, Foo Fighters, Beastie Boys and many more. During the pre-show set, Kathryn sang lead on "Levitating" by Dua Lipa.
"The band takes me far outside my performance comfort zone!" she says. "In the past I was typically in formal choirs, so I was never performing as a soloist as myself. Singing pop music is very new for me, but I like it because it's a growth opportunity."
"I'm actually rapping in the middle of "Levitating," which is very new for me," she adds.
For many years, the Promega band found space to practice in a back room of the auditorium in the Biopharmaceutical Technological Center. Today, Major Groove has a dedicated rehearsal space in Kornberg Center, the new home for Promega R&D which opened in 2021. The building is designed to support the individual passions of employees in order to catalyze non-normative thinking, and the band room is just one space for creative expression.
"Stepping into the band room for a rehearsal just washes away the other chaos, and after an hour you can go back feeling refreshed," Kathryn says. "It's amazing that we have so many musicians in the company, and you'd never know that if we didn't have this outlet."
Building Long-Lasting Connections
In the middle of the stage, a Research Scientist is shredding out one of the iconic guitar solos of the 80s. The External Audit Program Manager is singing backup vocals while a Mechanical Engineer belts out Pat Benatar's "Heartbreaker."
A couple of hours later, the Social Media Manager and a Product Manager are playing their horns on a set of Disney hits with the Archive Specialist on bass and a Distribution Services Specialist on lead guitar.
"There are so many people who I know because of the band," says Kathryn. "At Promega, we're encouraged to build connections with those we work with, and those connections can span beyond just working on projects or solving problems together. There are a lot of people who I met first in the band and then later worked with professionally, and because we already knew each other in a creative setting, we were able to start the project with a better understanding of each other."
A few years ago, Kathryn stepped up her involvement when she joined the Band Steering Team. This small group of volunteers manages the logistics of the band – planning performances, securing resources and organizing rehearsal times. Though it adds additional work to her already busy schedule, believes the band is an important piece of the Promega culture and enjoys contributing to its success.
"For me, it's not just performing," she says. "Just watching the band and seeing how much fun people have jamming out, then having these 'Aha!' moments when the song comes together…That's one of the most fun things for me."
---
Learn more about the Promega employee culture in People Care.
---
Related Posts
The following two tabs change content below.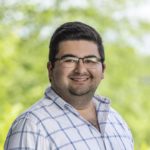 Jordan Villanueva studied writing and biology at Northwestern University before joining Promega in 2017. As a science writer, he's most interested in the human side of science - the stories and people behind the journal articles. Research interests include immunology and neuroscience, as well as the COVID-19 pandemic. When he isn't working, Jordan loves turning sourdough baking into a science. It's just a symbiotic culture of yeast and lactic acid bacteria, right?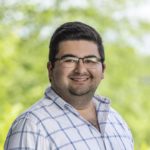 Latest posts by Jordan Villanueva (see all)