Behind the reception desk at the BioPharmaceutical Technology Center hangs a self-portrait of an R&D scientist made of torn paper. A painting by an IT specialist adorns a wall outside the auditorium. Near the windows, the daughter of a manager in Operations Engineering has created a diorama depicting the coronation of Princess Bryn Bryn who is, in fact, a puppy.
The Promega Employee Art Show is an annual exhibition that invites Promega employees and their family members to submit artwork to be displayed in the Promega Art Showcase. The 2023 showcase features more than 150 pieces of art submitted by employees in 3 countries.
Promega Employee Art Show
The Promega Employee Art Show began in 1998 to celebrate the creative work of employees outside of their jobs. As a life science business, we know that creative thinking is critical to scientific advancement. Our employees are constantly thinking outside the box, from developing groundbreaking technologies in R&D to proactively strategizing to ensure scientists get their orders on time. We've often found that these creative individuals are rarely focused on a single outlet – in addition to working in biology or logistics, chemistry or manufacturing, our colleagues also sing, play an instrument, paint, sculpt, and much more.
The opening reception on January 13 put many of those talents on display. This year's show includes wood carvings, block prints and mixed-media sculptures. Music by Major Groove rang through the building as employees and their family wandered the halls and helped themselves to family-friendly appetizers prepared by Promega Culinary. In the BTC Café, children were invited to participate in hands-on crafts.
Check out a selection of artwork from the 2023 art show:
Promega Art Showcase
Promega has sponsored quarterly art shows in the BioPharmaceutical Technology Center since 1996. The showcase aims to celebrate creative thinking and energize the imagination. The exhibitions are open to the public and have featured the work of local, national and international artists.
For more information about the Promega Art Showcase, visit Promega-artshow.com
---
Related Posts
The following two tabs change content below.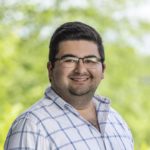 Jordan Villanueva studied writing and biology at Northwestern University before joining Promega in 2017. As a science writer, he's most interested in the human side of science - the stories and people behind the journal articles. Research interests include immunology and neuroscience, as well as the COVID-19 pandemic. When he isn't working, Jordan loves turning sourdough baking into a science. It's just a symbiotic culture of yeast and lactic acid bacteria, right?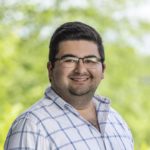 Latest posts by Jordan Villanueva (see all)