Today's blog is written by Brady Musson, Director of Global Logistics at Promega.
Our priority is ensuring that Promega customers receive everything they need, exactly when they need it. As the Director of Global Logistics at Promega, that is my primary focus, and the expertise of my entire team. I want to assure you that we're doing everything we can so you can focus on keeping your work moving.
There are many factors that go into realizing these goals, and I would like to take a moment to address how Promega is managing some of the recent challenges. Our long-term, sustainable approach to business helps us weather uncertainty and instability. Our strong network of relationships allows us to explore creative solutions when challenges arise. Above all, our employees are willing to do what it takes to support the important work being done by life scientists around the world.
Product Availability
Before an order can be filled, the product must first be manufactured. As our VP of Manufacturing Operations explained in a March 2020 Promega Connections blog post, Promega manufacturing is highly vertically integrated – much of our critical direct material is produced by in-house operations. We maintain strategically higher inventory of all materials based on corresponding risk and demand, partner closely with our network of US-based vendors and have multiple qualified suppliers where possible. In fact, over half of our suppliers are based within 50 miles of our Madison manufacturing facilities.
This approach allows us to mitigate major disruptions in manufacturing due to material availability. We are self-sufficient for much of our production, and we are purposefully organized for long-term stability. As a result, Promega has consistently met customer needs throughout the past three years of unprecedented demand while maintaining high quality standards. We are confident in the abilities of our Operations teams to continue meeting these needs as global situations evolve.
Read more about how our manufacturing process helps us maintain product in times of disruption
Order Fulfillment
After a product has been manufactured, it must be physically located in the right place to be picked, packed and shipped to a customer. With customers in more than 100 countries, each of our global distribution facilities must have adequate inventory to meet the needs of its designated region. This is a delicate balance even in the best of times – understock in a specific location, and there is a risk of failing to fill an order as expected. On the other hand, an overstock of inventory can easily lead to product expiration and excess waste.
Managing that inventory has become more complicated over the past three years. The freight industry has seen both increased demand and reduced capacity. Ocean transport is often delayed by logjams at ports, and the consequential shift to air transport has overwhelmed the air shipping lanes as well. In many cases, we've needed to employ extreme persistence to secure the loads we need. Thankfully, our freight partners are among our strongest relationships, and we challenge each other to quickly identify multiple options around potential barriers. Our supply chain operations team has been able to meet our planned branch replenishment shipments with a consistency of 98%.
"Your research is as important to us as it is to you."

Brady Musson, Director of Global Logistics
The key question of order fulfillment is "Do we have the right material available in the right location to ship an order anywhere in the world?" Over the past three years, we have demonstrated our reliability by consistently fulfilling customer orders around the world through unpredictable circumstances. We have steadily remained above 94.5% global order fill rate, with some regions as high as 98%. Our metrics have not faltered in recent months, even as new complications have arisen.
Package Delivery
The final step is making sure the package is delivered on time. As many of us experienced in our personal lives, delivery delays are increasingly common. We are addressing this in two ways.
First, we are actively monitoring key service level metrics with each carrier and lane around the world. With our depth of partners in various regions, we are able to transition to different carriers in the event of inconsistent performance as needed to meet our own high expectations, as well as those of our customers.
Second, we are modifying our own internal practices to mitigate impact of potential shipping delays. For example, applying our metrics and logistical lane knowledge, we are selectively overpacking our shipments into larger boxes with additional dry ice to protect temperature-controlled materials for longer transit durations. Localized solutions include modifying shipping calendars and adjusting carrier service levels and selection. We are also implementing advanced tracking methods in packages with custom materials to provide closer insight to their journeys and proactively mitigate delays.
We Are Listening
We are listening to the concerns of our global customers and working hard to ensure that the disruptions that have impacted so many industries do not affect scientists' abilities to further their work using Promega technologies. As we continue responding to ever-changing circumstances, we encourage you to reach out to your local Promega representative with questions and concerns. Your research is as important to us as it is to you.
---
The following two tabs change content below.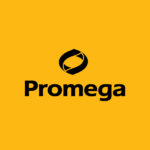 Promega products are used by life scientists who are asking fundamental questions about biological processes and by scientists who are applying scientific knowledge to diagnose and treat diseases, discover new therapeutics, and use genetics and DNA testing for human identification. Originally, founded in 1978 in Madison, Wisconsin, USA, Promega has branches in 16 countries and more than 50 global distributors serving 100 countries.