"Are you going to the talk?"
The refrain regularly echoes through the halls of every academic lab building. During our education, we're treated to a non-stop supply of speakers on every subject we can imagine. Prestigious speaker series gave us chances to hear from some of the world's most prominent experts on subjects that would shape scientific pursuits for the next decade and beyond. When we leave academia, however, it can be difficult to find those same opportunities to learn. Sure, there are lab meetings and conferences, but when can you be treated to a renowned expert giving a talk just down the hall?
Promega Head of Biology Frank Fan aimed to address that problem when he developed a plan for the Kornberg Innovation Seminars (KIS), a recurring speaker series to be held in the new home for Promega R&D. Kornberg Center is an environment where Promega scientists are challenged to think outside-the-box and anticipate the challenges life science researchers will be facing tomorrow. Frank believed that opportunities to learn from a wide variety of guest experts would be critical for inspiring that type of thinking.
"Promega R&D focuses on understanding scientists' needs and providing novel solutions," Frank says. "The KIS program is about helping us achieve that vision."
Kornberg Center: An Inspiring Home for Promega R&D
In April 2021, Promega opened Kornberg Center, a newly constructed research and development facility in Fitchburg, WI. The building was named for Arthur Kornberg, a Nobel Prize-winning biochemist who was the first to isolate DNA polymerase and synthesize DNA in a test tube. The facility supports core product and technology development by Promega R&D and many other teams of scientists.
Kornberg Center was designed to accelerate scientific exploration. Research groups can take advantage of huge expansions in the space available to them, as well as areas personalized to their unique needs and goals. Dedicated cell culture facilities and core instrument laboratories support a wide breadth of research. The building also contains room for future growth, as well as space to host short- and long-term collaborators.
Outside the labs, the architectural design promotes creativity and non-normative thinking. Kornberg Center is packed with art, natural plantings and unusual spaces for meeting and thinking. Meetings can take place in one of the many flexible spaces or around a table built by a local artist using wood harvested from the construction site. Anyone in the building can take a break to sit in the greenhouse or eat their lunch under the 25-foot strangler fig tree growing in the center of the atrium.
"If your workplace looks like everywhere else, you will end up thinking like everyone else," says Poncho Meisenheimer, VP of Research and Development at Promega. "The building itself inspires inventive thinking."
Kornberg Innovation Seminars: The Beginning
That inventive thinking is exactly what Frank Fan was targeting when he pitched the idea for the Kornberg Innovation Seminars. His main objective was to invite key opinion leaders who could help Promega scientists identify unmet needs and spark differentiable and disruptive ideas through personal interactions. The series would be a celebration of Kornberg Center while inspiring revolutionary thinking.
"The whole series is rooted in R&D – understanding, on a scientific level, the biggest challenges these scientists are facing," Frank says. "We want to include broad opinions and perspectives to celebrate innovation and promote our scientific goals."
Frank says it's important that the KIS program isn't based on customer status. He doesn't want to prioritize speakers who represent past or potential revenue, but rather recruit individuals and organizations that represent the forefront of discovery within their field. There is a KIS steering team where Frank is joined by two other Promega leaders, Tom Livelli, VP of Life Science, and Nate Evans, Director of Strategic Portfolio Management and Regional Sales Manager. They started compiling a list of potential speakers by surveying research groups, business units and other teams throughout the company to find personal and professional connections that could be leveraged.
The resulting list shows more than 30 names covering the hottest topics in life science research – neuroscience, cell and gene therapy, artificial intelligence and genome editing, to name a few. The names ranged from academic researchers to startup founders, even including several Nobel laureates and short-listers. Armed with their list, the steering team began laying the groundwork for the first year of seminars.
Kornberg Innovation Seminars: Learning From Experts
In April 2022, the KIS team welcomed two scientists from Precision Biosciences to deliver a seminar in Kornberg Center. This was actually the third KIS event – the first was a virtual event in October 2020, the second in-person in February 2022.
Precision Biosciences is a genome editing company that is currently exploring CAR-T immunotherapy. The audience included Promega scientists working on relevant technologies such as Lumit and HiBiT, as well as many who joined simply for the opportunity to broaden their horizons.
"As a scientist, I am hungry to learn about new discoveries and advancements," says Hicham Zegzouti, Sr Research Scientist in the Assay Design Group. Hicham says that the talk had a bit of overlap with his his team's research, but most of it was unrelated. Still, he values the opportunity to feed his curiosity. "Learning about new ways our technologies are used and adapted by other scientists will certainly be helpful in the future for my own research."
Bioinformatics Manager Michael Brockman echoes Hicham's sentiments. "I like attending seminars – they provide me with broader scientific and business perspective, and sometimes new contacts."
For Frank, the seminar is only the beginning. He hopes that the connections formed through KIS can develop into lasting relationships that fuel scientific progress for everyone involved.
"It's about planting a seed," he says. "These relationships must be nurtured to grow into something beautiful."
---
The following two tabs change content below.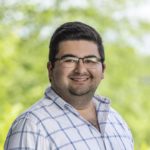 Jordan Villanueva studied writing and biology at Northwestern University before joining Promega in 2017. As a science writer, he's most interested in the human side of science - the stories and people behind the journal articles. Research interests include immunology and neuroscience, as well as the COVID-19 pandemic. When he isn't working, Jordan loves turning sourdough baking into a science. It's just a symbiotic culture of yeast and lactic acid bacteria, right?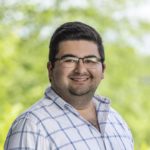 Latest posts by Jordan Villanueva (see all)