The 2020 Promega Award for Biochemistry ceremony was a bit different this year. Promega Beijing typically announces the award recipients in a ceremony at the biannual meeting of the Chinese Society of Biochemistry and Molecular Biology (CSBMB). As a result of the COVID-19 pandemic, the 2020 conference was moved online. Despite the unusual circumstances, Promega Beijing held a virtual ceremony to grant the award to Dr. Peng Chen and Dr. Haitao Yang.
Promega Beijing has honored emerging young scientists at the biannual meetings of the CSBMB and the Chinese Society of Biochemistry and Cell Biology (CSBC) since 2013. Each year, the branch office collaborates with one of these societies to select one or two recipients under the age of 45 to receive the Promega Innovation Award (CSBC) or the Promega Award for Biochemistry (CSBMB). These awardees, who must be younger than 45, are chosen for creative and innovative work in life science research. Past awardees studied topics such as metabolic disease, tumorigenesis, and targeted therapy. This year's awardees develop innovative methods for studying cell-cell interactions and shine light on viruses such as SARS-CoV-2.
Dr. Peng Chen: Protein Chemistry and Engineering
Peng Chen, PhD, is a Professor and the Chairman of the Department of Chemical Biology at Peking University. He is also a Senior Investigator at the Peking-Tsingha Center for Life Sciences. Dr. Chen and his lab work at the "Chemistry-Biology Interface," studying protein chemistry and engineering. His goal is to develop protein-based biosensors and other tools for labeling and manipulating proteins in live cells. His recent publications have demonstrated methods for detecting and recording cell-cell interactions using live cells, as well as strategies for bioorthogonal cleavage reactions to investigate biological processes with chemical methods.
Learn more about Dr. Peng Chen and explore his recent publications »
Dr. Haitao Yang: Host-Virus Interplay
Haitao Yang, PhD, is an Associate Professor and the Deputy Director of the Shanghai Institute for Advanced Immunochemical Studies at ShanghaiTech University. Dr. Yang's lab focuses on interactions between viruses and their hosts, especially human diseases with zoonotic origins. He explores all stages of the viral life cycle to elucidate the role of innate host immunity in defending against pathogens. His research reveals potential drug targets at different stages of the cycle, especially cellular entry. During the COVID-19 pandemic, Dr. Yang has published several pivotal studies on the SARS-CoV-2 virus, including the structure of the SARS-CoV-2 main protease and its inhibitor discovery.
Learn more about Dr. Haitao Yang and explore his recent publications »
---
Promega is dedicated to building long-term relationships worldwide by engaging local communities and supporting science and education. To learn more about our global work connecting with young researchers, visit Community Touch.
---
The following two tabs change content below.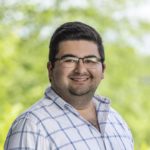 Jordan Villanueva studied writing and biology at Northwestern University before joining Promega in 2017. As a science writer, he's most interested in the human side of science - the stories and people behind the journal articles. Research interests include immunology and neuroscience, as well as the COVID-19 pandemic. When he isn't working, Jordan loves turning sourdough baking into a science. It's just a symbiotic culture of yeast and lactic acid bacteria, right?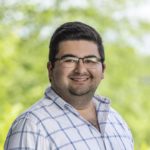 Latest posts by Jordan Villanueva (see all)