N-Glycosylation is a common protein post-translational modification occurring on asparagine residues of the consensus sequence asparagine-X-serine/threonine, where X may be any amino acid except proline. Protein N-glycosylation takes place in the endoplasmic reticulum (ER) as well as in the Golgi apparatus.
Approximately half of all proteins typically expressed in a cell undergo this modification, which entails the covalent addition of sugar moieties to specific amino acids. There are many potential functions of glycosylation. For instance, physical properties include: folding, trafficking, packing, stabilization and protease protection. N-glycans present at the cell surface are directly involved in cell−cell or cell−protein interactions that trigger various biological responses.
The standard method used to profile the N-glycosylation pattern of cells is glycoprotein isolation followed by denaturation and/or tryptic digestion of the glycoproteins and an enzymatic release of the N-glycans using PNGase F followed by analysis mass spec. This method has been reported to yield high levels of high-mannose N-glycans that stem from both membrane proteins as well as proteins from the ER.(1,2)
For those researchers interested in characterizing only cell surface glycans (i.e.,  complex N-glycans)  a recent reference has developed a model system using HEK-292 cells that demonstrates a reproducible, sensitive, and fast method to profile surface N-glycosylation from living cells (3). The method involves standard centrifugation followed by enzymatic release of cell surface N-glycans. When compared to the standard methods the detection and quantification of complex-type N-glycans by increased their relative amount from 14 to 85%.
North, S. J. et al. (2012) Glycomic analysis of human mast cells, eosinophils and basophils. Glycobiology. 2012, 22, 12–22.
Reinke, S. O. et al. (2011) Analysis of cell surface N-glycosylation of the human embryonic
kidney 293T cell line. J. Carbohydr. Chem.  30, 218–232.
Hamouda, H. et al. (2014) Rapid Analysis of Cell Surface N‑Glycosylation from Living Cells Using Mass Spectrometry. J of Proteome Res. 13, 6144–51.
The following two tabs change content below.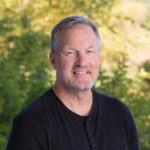 Gary earned his B.S. in Bacteriology, UW-Madison in 1982. From 1982–1986 he served as Research Tech at UW-Madison. From 1986 to the present Gary has been with Promega Corporation serving in many capacities including as the very first editor of Promega Notes. He was also Manager Tech Services and Training, Product Manager Restriction/Modifying Enzymes, Product Manager Protein Analysis, and is now Sr. Product Manager for Protein Analysis products.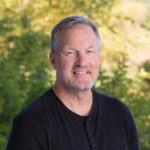 Latest posts by Gary Kobs (see all)