Implementing a new high-throughput (HT) nucleic acid purification workflow or scaling up an existing workflow presents many unique challenges. To be successful, the chemistry and liquid handler must be perfectly integrated to fit your lab's specific needs. This involves configuring the instrument deck, optimizing the assay chemistry, and programming the instrument.
When you're facing a sudden spike in sample throughput demand combined with unprecedented urgency, those challenges can often become overwhelming. Even in times of crisis, Promega scientists are prepared to support labs facing challenges with HT workflows, regardless of your instrumentation platform.
"A lot of people say they don't have the time or expertise in their lab to support an automated HT workflow, or they don't know which chemistry to use," says Kevin Kershner, Sr. Manager of Promega Field Support Scientists (FSS). "The FSS team can answer questions about any instrument and application based on their experiences with all the different platforms available in the market."
FSS is a team of scientists with decades of combined experience in building HT solutions on a variety of platforms. They support labs on all aspects of automation, including programming instruments, optimizing assays for specific sample types, and improving workflow efficiency. Their support extends to on-site visits where they provide hands-on training and assistance with any instrument.
Though travel restrictions during the COVID-19 pandemic have forced them to work remotely, FSS has supported several dozen labs worldwide that are processing COVID-19 samples in HT. These customers use a wide variety of instruments, including the Tecan Freedom EVO 150, epMotion® 5075 TMX and Hamilton Microlab STAR Liquid Handling System. The Maxwell® HT Viral TNA Kit has been widely used for COVID-19 sample prep, and application notes are available demonstrating its use on several common instruments.
Beyond viral testing, HT chemistries developed by Promega have been used to purify different nucleic acids from sample types ranging from blood and tissue to food and fungi. These assays are easily adaptable for any scale, especially with support from FSS. The important thing, according to Kevin, is to make sure that you find the best solution and not just one that is convenient. That's why his team is available to help with questions at any step of the process, even before an instrument is chosen.
"Liquid handlers are expensive, and before you make such a large capital investment, you want to be sure you're making the right decision," Kevin says. "But remember—the chemistry is the science, not the instrumentation. While instrumentation plays a key role in the outcome, science is what drives your research needs."
---
Looking for more information about scaling up viral RNA extraction? Check out example protocols or request a consult here.
For more information about purification solutions at any scale, register for our webinar titled "Simplifying HT Nucleic Acid Purification with Expert Automation Support."
Want to know more about how the Maxwell® RSC can give you the freedom to focus on the work that interests you the most? To learn more, click here.
---
During this unprecedented time, our priority is to meet customer needs while ensuring the safety of our employees, our families and our community. For more information about how Promega is responding customer needs in response to the COVID-19 pandemic, read this recent blog from Chuck York, VP of Manufacturing Operations at Promega.
Related Posts
The following two tabs change content below.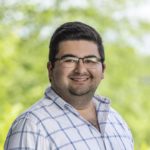 Jordan Villanueva studied writing and biology at Northwestern University before joining Promega in 2017. As a science writer, he's most interested in the human side of science - the stories and people behind the journal articles. Research interests include immunology and neuroscience, as well as the COVID-19 pandemic. When he isn't working, Jordan loves turning sourdough baking into a science. It's just a symbiotic culture of yeast and lactic acid bacteria, right?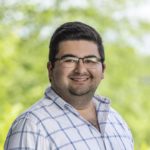 Latest posts by Jordan Villanueva (see all)