The ability to target protein interactions with low solubility or weak binding affinities can present a significant challenge when it comes to drug screening. The beauty of these types of challenges we often face in the lab is that finding solutions to these problems doesn't necessarily require brand new tools. Sometimes we already have the right tools in our arsenal and, with just a little creativity and collaboration, they can be adapted to address the challenge at hand.
In the following video, Dr. Mohamed (Soly) Ismail, a Postdoctoral Fellow at the Downward Lab of the Francis Crick Institute, presents the perfect example of this with his novel approach to the NanoBiT® Protein:Protein Interaction Assay. Through a collaboration with Promega R&D Scientists, Dr. Ismail has translated the assay into a cell-free, biochemical format, termed the NanoBiT Biochemical Assay (NBBA).
Watch the subtitled version of the video here >
Originally developed as a live cell assay, NanoLuc® Binary Technology (NanoBiT) is a bioluminescent structural complementation reporter system comprised of two NanoLuc® luciferase subunits: a Large BiT (LgBiT) and Small BiT (SmBiT), respectively. For protein:protein interaction (PPI) studies, the LgBiT and SmBiT, which have low affinity for each other, are fused to two target proteins of interest. When the two proteins interact, the subunits are brought together to form an active enzyme and generate a bright luminescent signal.
In their recent publication, Dr. Ismail and his colleagues employed their NBBA as a primary high-throughput screening tool to detect small molecule inhibitors of the RAS:RAF and RAS:PI3K protein:protein interactions, key targets of interest in cancer drug discovery research.
Through this study, the research team was able to demonstrate that the NBBA is sensitive enough to detect both weak and strong PPIs and is responsive to a variety of PPI inhibitors. With it's additional adaptability to both small and large-scale screening approaches, no doubt this reproducible, cost-effective assay will make a great addition to the toolkit for drug screening of difficult PPI targets.
Related Posts
The following two tabs change content below.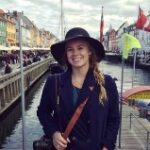 Natalie is a Science Writer at Promega. She earned her B.S. in Microbiology from the University of Wisconsin-Madison, and her Associate's Degree in Science from Cottey College. In her spare time, she can be found playing volleyball, making music, chipping away at her never-ending stack of craft projects, and volunteering with animals.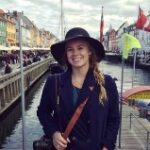 Latest posts by Natalie Larsen (see all)