Tradeoffs are a constant source of challenge in any research lab. To get faster results, you will probably need to use more resources (people, money, supplies). The powerful lasers used to do live cell imaging may well kill those cells in the process. Purifying DNA often leaves you to choose between purity and yield.
Working with biologics also involves a delicate balancing act. Producing compounds in biological models rather than by chemical synthesis offers many advantages, but it is not without certain challenges. One of those tradeoffs results from scaling up; the more plasmid that is produced, the greater probability of endotoxin contamination.
When producing proteins in mammalian cells, most approaches depend on the use of a substantial amount of plasmid DNA that is often produced in E. coli. While the use of E. coli to produce plasmid offers benefits in terms of simplicity, cost and scalability, it does introduce the concern of endotoxin contamination. Therefore, a primary challenge in mammalian cell protein expression is how to obtain enough plasmid DNA while simultaneously preventing endotoxins from reducing transfection efficiency or compromising the final quality of the protein.
Biologic discovery and screening labs commonly need to produce and evaluate many candidate molecules, which can put strain on budgets and lab scientists alike. Automation of certain processes can help by improving throughput, cost, time and reproducibility. However, not all steps can be easily or fully automated at a scale that is helpful, making it a challenge for labs to achieve the scale and throughput they need with the resources available.
In the case of endotoxin removal, it is quite easy to add a centrifugation step to the workflow when it is done manually at a small scale. If that workflow is scaled up and automation is incorporated, that additional spin-based purification step becomes impossible for a robot to duplicate and requires a new purification solution.
Innate Pharma recently faced this challenge as part of an antibody production workflow. Even though transforming and culturing E. coli in a high-throughput setup is relatively straightforward, most methods for subsequent plasmid isolation require long processing times, are not entirely automatable and do not effectively reduce endotoxin levels.
As a result, Innate Pharma needed a plasmid isolation method that could be executed from beginning to end on their Tecan Freedom EVO® 200 Instrument at midiprep scale, yielding at least 100 µg of plasmid DNA from 30ml of bacterial culture. They also had strict limits on the amount of residual endotoxin that could be present in protein that would ultimately be produced from mammalian cells.
To help Innate Pharma achieve their goals, Nans Bodet, Promega Field Support Scientist, worked closely with them on-site to implement and optimize a suitable plasmid isolation method. The Wizard MagneSil Tfx™ System offered them a completely automated workflow that does not require any centrifugation or vacuum steps, and is complete in approximately 45 minutes.
Originally designed for minipreps in standard 96-well plates, the method was adapted to work with 24-well deep-well plates to accommodate large culture volumes. In addition to being completely based on magnetic beads for easy automation, the Wizard MagneSil Tfx™ chemistry includes an additional resin and wash buffer to remove endotoxin.
Initial assessment of the isolated plasmids by absorbance showed that the yields were consistently greater than 100 µg across multiple plasmids and replicates, and that purities were high enough to proceed to transfection. After transfecting cells and incubating for several days to facilitate expression, heavy and light chain antibody fragments were purified and analyzed for yield and endotoxin levels.
To be considered successful experiments, Innate Pharma required yields to be at least 1 mg, and required residual endotoxin levels to be 10 EU/mg of purified protein or less. In the case of both fragments, endotoxin was present at less than 1.5 EU/mg of protein. Antibody fragment yield for each was 1.5 mg and 6 mg respectively. Innate was therefore quite satisfied that the plasmid DNA isolated using this method would be plentiful enough and not interfere with successful transfection and protein production.
Innate Pharma was able to find a balance between their workflow capabilities and the level of productivity they needed through a truly unique collaboration with Promega's experts, who offer the ability to develop methods, program virtually any lab automation platform and customize kits to meet application needs.
This combination of an innovative plasmid purification method with expert consultation and on-site support resulted in the successful balance of tradeoffs could enable many other similar labs to achieve more by significantly reducing hands-on time or eliminating steps for endotoxin removal. For applications that do not demand low-endotoxin plasmid, such as qPCR, cloning, or for transformation into E. coli, the original Wizard® MagneSil® Plasmid Purification System offers a slightly simpler procedure.
Need help automating your nucleic acid purification? Click here to learn more about Maxwell® HT Custom Nucleic Acid Purification or request a consult with one of our automation experts.
The following two tabs change content below.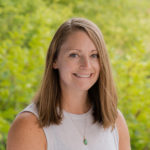 Darcia is a Content Lead at Promega. She earned her BS in Secondary Education at the University of Wisconsin Oshkosh, with minors in Biology and Spanish, and her MS in Biotechnology at the University of Wisconsin Madison. She is passionate about sharing scientific knowledge with all audiences, including her family and friends—whether they have solicited the lesson or not! In her free time, Darcia enjoys reading, playing volleyball, eating delicious food and cheering for the Chicago Cubs.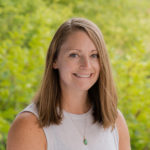 Latest posts by Darcia Schweitzer (see all)