It's the time of year in the northern US when you start to the miss green grass, ample daylight and warm breezes that are still months away. The promise of spring's renewal and seedlings sprouting from the snow-covered ground seems too far out to even indulge in a daydream of better weather.
But then again, I'm not a farmer.
Now is the time of year when farmers are reflecting on last year's harvest, making decisions about changes that need to be made and planning for the upcoming growing season. This work includes choosing what plants and varieties will be planted, estimating how many of each are needed and ordering the seeds. Crop rotation and cover crops are also part of the considerations.
If you're a regular reader of this blog, you may know that Promega has a culinary garden that supplies some of the produce for our cafeterias on the Madison campus. During the growing season our Culinary Gardener, Logan Morrow, oversees the operations of Bluebird Farms with the help of his colleage Mike Daugherty.
Together they do the hard work to ensure that the garden produces a bountiful harvest. This includes preparing the soil, planting seeds, transplanting seedlings, weeding, picking all the fruits and vegetables and preserving them so they can be used throughout the year. Due to their efforts, Bluebird Farms produced about 5000 pounds of food last year.
Logan also helps out in the kitchen when garden work slows down during the winter months. "I love cooking, so for me, it just makes sense to come back [to the kitchen] and help wherever I can." This work includes everything from prepping vegetables to setting up catering tables for events at Promega. The rest of the day he's preparing for his return to the garden—ordering seeds and plotting out where they will be planted. If this work isn't done before spring arrives, it could mean certain seeds are out of stock or valuable time that should be spent in the garden or hoophouse is being used to do administrative tasks.
Logan develops the garden plan each winter with input from Nate Herndon, Senior Manager of Culinary Experience. Nate and Logan said this year the planning feels special because it will be the first year of full production on their new garden plot, which provides expansion from about a half an acre to two acres.
Their goal is to produce 7000 pounds of food off the new land—about 25% more than they produced last year. This significant change in scale also gives them more room to experiment with new crops. They expect to grow about 50 different crops this year, represented by almost 150 different varieties.
The plan also includes ways to scale up some of the sustainable farming practices Logan has incorporated. By composting year-round, Logan says they can divert around 8,000-10,000lbs of food waste from landfills. He has also enlisted fellow Promega employees to gather large amounts of paper waste needed for composting.
To further reduce their carbon footprint, Logan uses a walk-behind tractor to prepare the ground for planting. This method also reduces tillage which means less soil erosion and greater retention of nutrients in the soil. They will also continue to use a drip irrigation system, which conserves water and prevents plants from getting mildew on their leaves.
Although Logan and Nate have a lot of knowledge to draw from when planning and executing the garden each year, they aren't figuring it all out alone. They also rely on an extensive network of local farmer friends to learn about new varieties and get advice about improving production or more effective harvesting. In addition, Logan will be attending the Organic Vegetable Production Conference this month to learn best practices from other farmers and experts in the Midwest. One workshop he is particularly excited to attend is about a hot water seed treatment that can kill pathogens without causing the seed to germinate before they're ready to plant.
What are the benefits of all this planning and hard work? The most visible benefit is providing healthy meal options to our employees. The Promega Culinary Team serves hundreds of employees each day in our cafeterias and at catered events. Thanks to our garden and other organic farms in the area, the vast majority of the produce used for these meals is local and sustainably grown.
Nate says another valuable feature of a bigger garden is the opportunity to get their entire culinary team involved in the day-to-day work of maintaining the garden. He believes having a direct connection to the produce they use imparts a respect for the ingredients and translates to better quality dishes that anyone who dines at Promega can enjoy.
Logan and Nate point out that their impact on all employees doesn't stop once a delicious plate of food is served in the cafeteria. The culinary team has become a resource for Promega employees looking for information on produce varieties or advice on gardening practices. "I think it's great that people have an interest in it," says Nate. The team translated some of that interest into volunteer work last fall, when a group of Promega employees helped Logan harvest 300 pounds of garlic (~2,850 individual heads). "What normally would haven taken two days," says Logan, "we crushed in just over an hour and a half!"
Most importantly, the Promega Culinary Garden has brought together a unique community of passionate cooks, farmers and biotechnology professionals—all of whom are excited about food that features ingredients from our garden and local farms. Although Nate is proud of what the garden has become, he says Promega will always need to support local farms to have enough produce. "Our goal is to highlight stuff that we grow here."
This humble passion comes through in the food that is served and provides a reason to start looking forward to spring and the new ingredients it will bring.
---
Read more about our global commitment to preserving and improving the natural environment at our Corporate Responsibility Website.
Related Posts
The following two tabs change content below.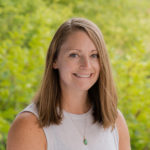 Darcia is a Content Lead at Promega. She earned her BS in Secondary Education at the University of Wisconsin Oshkosh, with minors in Biology and Spanish, and her MS in Biotechnology at the University of Wisconsin Madison. She is passionate about sharing scientific knowledge with all audiences, including her family and friends—whether they have solicited the lesson or not! In her free time, Darcia enjoys reading, playing volleyball, eating delicious food and cheering for the Chicago Cubs.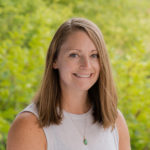 Latest posts by Darcia Schweitzer (see all)