Scientists around the world are focusing their energy and resources on translating advances made in clinical research into relevant biotechnology, clinical, and applied products that improve our health and well-being. Once research looks promising, there is substantial pressure to expedite the release of that product or assay in the market.
For many organizations focused on developing these advanced products, their expertise and core competencies are in developing the assay. Often, they do not have the experience, infrastructure, or quality systems in place to support large-scale production, packaging, or distribution of their newly developed assay in a way that is also in compliance with relevant regulatory requirements. These next steps become a barrier to realizing the value of the research. Working with a custom or contract manufacturing partner can lower this barrier and expedite the time to market.
Be careful not to confuse custom manufacturing with original equipment manufacturer (OEM) products. OEM products are existing products from one company that another company rebrands and sells. Custom manufacturers typically focus on providing more comprehensive services that can be adapted to produce a new product. Custom manufacturing is not "one size fits all" and can be simple or complex, such as producing a single component to a final finished product.
A Starting Place
Beginning a conversation with a custom manufacturer can feel like you are talking in circles. However, there are a few topics you can focus your attention on to better prepare:
What does "done" look like?

Consider how you envision your final product. What is the practical application of your product? Where and how do you picture the product being used? Who do you envision using it? Being able to describe in detail your assay's application and intended use helps provide a framework for your product's format.

Characterize your assay.

Spend time understanding assay performance. Under what conditions does the assay perform optimally and under what conditions does the assay fail? A clear understanding of both successful and failed product performance helps establish manufacturing specifications for your product.

Estimate quantities.

Being able to share estimates on the quantity of product you will need manufactured, even if they are early estimates, is extremely helpful to the manufacturer. Without these quantity estimates, the manufacturer will not be able to estimate product cost. Most custom manufacturers understand that early-stage quantity forecasts are non-binding and will almost certainly change.

Once you have this information you can initiate discussions with potential custom manufacturing partners. Regardless of the complexity of your assay or product, there are common considerations when looking for a lasting and mutually beneficial custom manufacturing partnership.
Does the partner you are considering have "scientists at your service" with the appropriate scientific manufacturing expertise? This expertise should match your product requirements and include a willingness to provide consultation and technical support to help you make product design decisions.

Does the partner have the manufacturing capabilities that meet your current and future needs, as well as the quality standards that support compliance with relevant regulatory requirements?

Does the partner have the logistics support and delivery capabilities that support your commercialization goals?
Gaining an understanding of the capabilities of any potential custom manufacturing partner in each of these areas is essential to making an informed decision. You will want to find a custom manufacturing partner who is equipped to meet both your current and future needs, who can consistently deliver a quality product on time to your specifications.
Learn more about these key considerations for evaluating potential custom partners with our free webinar. 
---
Visit our Custom Manufacturing page to explore our custom services, technologies, quality manufacturing systems and more!
---
Related Posts
The following two tabs change content below.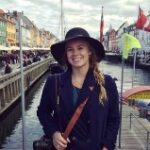 Natalie is a Science Writer at Promega. She earned her B.S. in Microbiology from the University of Wisconsin-Madison, and her Associate's Degree in Science from Cottey College. In her spare time, she can be found playing volleyball, making music, chipping away at her never-ending stack of craft projects, and volunteering with animals.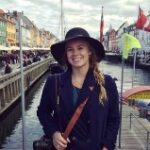 Latest posts by Natalie Larsen (see all)