Today's guest blog is written by Aparna Shah, a Post-Doc at Johns Hopkins University. Aparna visited the Promega campus in Madison, Wisconsin on January 18, 2019 and offered to share her experiences.
---
I don't recall ever having won a contest before, let alone the grand prize! In fact, I did a double take when I first read the email informing me that my SciArt submission had been selected as a winning entry for the Promega Art Contest for Creative Scientists. What did I win, you ask? A free trip to Madison, WI to meet with the team behind the contest and explore Promega's headquarters!
I first heard about the contest on the HelloPhD podcast and considered participating primarily to support the SciArt movement. A couple of days later, I came across a perfectly-timed tweet about the contest that nudged me out of procrastination mode and reminded me to follow through with it. I'm going to take a second here to pitch both HelloPhD and Twitter to you. Regardless of whether you're an undergraduate student interning in a science lab or a senior postdoc, the HelloPhD podcast is incredible at calming you down while you're on the roller coaster ride called academia. As for Twitter, I can think of several pros for using it. But in the context of this post, it is one of the best resources for discovering opportunities that match your interests.
Before the reality had sunk in, I was on a flight to Madison for my first-ever visit to a Biotech company! I'd been told that I would meet with the team behind the contest (who would interview me!), get a tour of the company's campus and attend the opening of Promega's Employee Art Showcase. I was excited yet anxious that the academic me, who often spends hours surrounded by lab mice, would feel like a fish out of water in a corporate environment. To my pleasant surprise, my experience was quite the opposite. I received a genuinely warm welcome from the team and felt at ease right from the get-go.
The team (Jenny, Darcia, Jenna and Jordan) and I started the day with a conversation about my scientific work and career goals. We talked about my previous and on-going research on neuropsychiatric disorders such as depression and drug addiction. This led to a discussion about my submission for the contest — an image of an immunohistochemically stained mouse brain slice acquired on a confocal microscope. Ironically, although the staining protocol had worked successfully to generate this beautiful image, the project itself had long since been abandoned (because, science)! A reminder to appreciate the small victories in scientific research.
Then I got a personal tour of the Promega campus, a gorgeous space with exquisite interior decor. I had the opportunity to see the manufacturing units, immaculate training labs and fancy robots designed for automated processing. I was also introduced to several employees from the R&D division who, despite being mid-experiment, generously showed me their mass spectrometry and confocal microscopy units.
We spent the evening at the opening event of Promega's Employee Art Showcase, an exhibit featuring the work of employees, their families as well as winners of the Promega Art Contest. It was quite a thrill to see my work framed and put up on a wall!
For those of you who did notice that the picture was hung upside down, I think of it as an accidental artistic twist. Perhaps, a reminder that we neuroscientists need to step up our game with respect to communicating our data and science?
A day that started with a hint of suspense ended with a fun dinner among the new friends I had made. Thank you to the Promega Art Contest team for making me feel special, giving me a glimpse of your professional lives and ensuring that I had such a memorable day!
---
We are proud to sponsor the podcast HelloPhD to support students of all ages navigating the challenges of academia. For future events and contests, subscribe to HelloPhD on your favorite podcast app or listen online.
---
Click here to learn about Aparna's neuroscience research.
And don't forget to follow @Promega on Twitter!
The following two tabs change content below.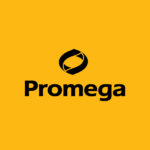 Promega products are used by life scientists who are asking fundamental questions about biological processes and by scientists who are applying scientific knowledge to diagnose and treat diseases, discover new therapeutics, and use genetics and DNA testing for human identification. Originally, founded in 1978 in Madison, Wisconsin, USA, Promega has branches in 16 countries and more than 50 global distributors serving 100 countries.