Gayetri Ramachandran taught her first university class during the COVID-19 pandemic. While the online course was successful overall, it was a strange experience to teach without being able to see the students.
"If you're giving a seminar and you can't see the other person, it's extremely difficult," says Gayetri, a postdoctoral researcher at the Institut Necker Enfants Malades in Paris, France. "If they're sleeping, I can't see them. It's fine, you can sleep, but if I can't see that you're sleeping, then I can't get that feedback in real time."
Earlier this summer, Gayetri had another opportunity to give an online presentation. Before the COVID-19 pandemic disrupted travel plans, she was scheduled to visit the Promega Headquarters in Madison, WI, to tour the facilities and meet with R&D scientists. Instead, Gayetri presented her research to a group of Promega scientists in the first Promega Virtual Customer Experience Visit.
Gayetri is the first recipient of the Prix National Jeunes Chercheurs, or National Young Researchers Prize, awarded by Promega France. This award recognizes researchers in university programs who are pursuing outstanding research, as nominated and voted on by their peers. The winner receives the opportunity to travel to the United States to attend the scientific conference of their choice and detour through Madison, WI, to meet with Promega scientists.
Unfortunately, the conference Gayetri planned to attend was cancelled, and her whole trip was subsequently called off as travel was restricted between the United States and Europe. However, thanks to video conferencing technology, Gayetri was still able to meet with a large group of Promega scientists to present her research and learn about emerging tools that could support her project.
"Our Customer Experience program is about making connections and giving people a behind-the-scenes look at Promega," says Tracy Worzella, Customer Experience Science Liaison. "For younger scientists, it's about celebrating their work and supporting in any way we can. When Gayetri's trip was canceled, we offered the idea of a virtual visit because we knew there was so much value in making that connection, even if we couldn't meet in person."
Gayetri presented her work with segmented filamentous bacteria (SFB) on a Microsoft Teams call with fifteen Promega scientists. These bacteria attach to the gut epithelia of mice and have been shown to induce several immune functions. Gayetri's team believes that SFB could be engineered to express specific antigens, which could then be used to educate the immune system like a vaccine.
"If we're able to insert different antigens, it can be used as an immunostimulatory bacteria," Gayetri says. "I'm working with phages, as well as CRISPR-Cas9 and some plasmids. A lot of work has been done on the immunological side, but we're missing information on the molecular biology of this bug.
Unlike common bacteria such as E. coli, there is no easy toolkit for working with SFB. For example, while E. coli can be grown quickly using established methods and recipes, SFB must be attached to epithelial cells. Gayetri also says that at this point, there aren't many tools to modify the SFB genome. Fortunately, Gayetri's visit also gave her the opportunity to speak directly with Promega R&D scientists to explore technologies that could help her overcome some of the challenges she's facing. Said Goueli, Sr. Research Fellow, gave a brief overview of the MTase-Glo™ Methyltransferase Assay, and Douglas Horejsh, Sr. Research Scientist, discussed new tools related to microbiome research.
"For someone who is still discovering Promega, I felt that everyone was very welcoming and accepting," Gayetri says. "I got a great overview of what's happening at Promega and it helped me to know what else was available that I wasn't aware of. If I need career help at some point, I could definitely ask Promega."
For the Promega team, this visit offered the chance to develop a relationship with a younger scientist doing exciting and innovative research.
"Given these weird, unprecedented times, it's great that we can still reach out and give scientists an experience of what Promega is all about," says Iain Ronald, Academic/Government Market Segment Director. "She's very promising, and she gave us a great idea of what she hopes to accomplish. That's the most important part – it's not all about what you've done, but where you plan to go next, and how you plan to get there. We're all here to promote the advancement of science."
---
We're dedicated to supporting students and young scientists. Check out our Student Resource Center for resources on common cellular and molecular biology techniques, as well as tips for professional development and career planning.
To learn more about Gayetri's research, check out her profile for the National Young Researcher Prize (available only in France).
---
Related Posts
The following two tabs change content below.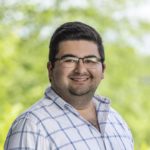 Jordan Villanueva studied writing and biology at Northwestern University before joining Promega in 2017. As a science writer, he's most interested in the human side of science - the stories and people behind the journal articles. Research interests include immunology and neuroscience, as well as the COVID-19 pandemic. When he isn't working, Jordan loves turning sourdough baking into a science. It's just a symbiotic culture of yeast and lactic acid bacteria, right?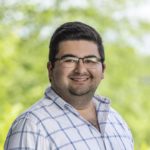 Latest posts by Jordan Villanueva (see all)