This blog was contributed by guest blogger, Lindsay Walker, Marketing Specialist with the Promega North America branch office.
The Good Food Institute predicts that plant-based protein innovation will enable meat alternatives to surpass the functionality of animal products, acknowledging that "given biological limitations, animals are about as cheap, delicious, efficient, and healthy as they're going to get, but plant-based proteins are just getting started and have nearly endless room for optimization".
In March of 2018, I decided to pursue a plant-based diet. The decision itself was primarily health motivated, and the positive influence my choice would have on animal welfare and climate change was a huge bonus. Not to mention I could still eat burgers, hotdogs, chicken nuggets – even Thanksgiving turkey – so long as it came packaged in a green box that boasted "100% Plant Protein". While my restaurant dining options narrowed, the Impossible Burger had just started popping up at many of my favorite eateries, each one doing their own take on the $9 enigma (it really does bleed like real meat!)
My conversion to plant-based meat alternatives is hardly a unique story. In recent years, consumer interest in conventional meat, seafood and dairy alternatives has increased and the food sector has taken notice. By investing in new technology and research, companies are able to manufacture plant-based food with close to the same texture, taste, and overall experience as animal product, known as biomimicry (the Impossible Burger that "bleeds" plant-based free heme is a great example of this).
The Science of Plant-Based and Cultivated Meat
How is this mimicry of texture, taste and experience achieved? Food scientists leverage proteases and other mass spectrometry tools used in traditional protein analysis to identify and characterize the proteins and other molecules of interest. Every step in the process from researching and developing the new plant-based alternative to final testing before product release benefits from the use of such tools.
And food scientists are also working on another eco-friendly protein option to plant-based foods: cultivated meat. Cultivated meat, also referred to as "clean meat", is identical to animal meat at a cellular level. It aims to replicate traditional meat producing process through the use of cell culture and tissue engineering techniques. If this sounds like science fiction, it is not. According to the Good Food Institute's 2019 State of the Industry Report on cultivated meat, more than a dozen companies have developed chicken, yellowtail, duck, minute steak, pork sausage, salmon, foie gras, kangaroo, and fish maw from animal cell culture. Just this year, a new startup called Cultured Decadence found its home here in Madison, Wisconsin, using cell culture to create lobster and crab meat.
Scientists developing cellular agriculture-based foods leverage cell based assays to understand cell viability, energy metabolism and mechanisms of cell behavior. These tools can be used during cell line development and monitoring indicators of cell health during the process of proliferation and production.
It could be a few years before we see cultivated meat hit the market. For now, I'll be sticking with my green boxes of frozen "chik'n" patties and the occasional $9 Impossible Burger. With promise of even more meatless-meat innovations on the horizon, I can't wait to see – and taste – the possibilities.
Learn about Promega mass spectrometry and cell health products on our website, explore these resources on protein analysis and cell-based analysis.
Reference
---
Lindsay earned her B.S. in graphic design at Edgewood College in Madison, WI. She is a marketing specialist for the North American marketing team and manages the branch's social media accounts. Lindsay enjoys illustrating, playing video games, exploring the local food and music scene, and documenting the life of her dog, Marvin.
---
Related Posts
The following two tabs change content below.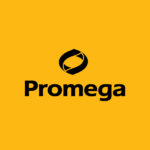 Promega products are used by life scientists who are asking fundamental questions about biological processes and by scientists who are applying scientific knowledge to diagnose and treat diseases, discover new therapeutics, and use genetics and DNA testing for human identification. Originally, founded in 1978 in Madison, Wisconsin, USA, Promega has branches in 16 countries and more than 50 global distributors serving 100 countries.