National Online Learning Day is celebrated annually on September 15, and although it was only created in 2016, it's a growing "day". This day highlights students of all ages who have the ability to learn anywhere, anytime, and thrive wherever their technology and imagination take them.
Technology in the past decade has completely transformed and built bridges in education. Even before the pandemic, online learning was growing and being adopted. As we entered the COVID-19 pandemic, educational institutions were forced to think digitally, and our viewpoint of online education shifted from "option" to "necessity".
Whether you're enrolled in a virtual course, working from home, or sitting in on a virtual conference, nearly all of us, at some compacity, take part in online learning—and it's here to stay! The ability to learn online will continue to provide people with new resources and support for many years to come. Let's dive into some advantages of online learning and discover helpful resources to thrive online.
Advantages to Online Learning
Convenience & Accessibility: Anyone with a decent internet connection can participate in online learning. This convenience allows students to interact with peers from all around the world, global companies to interact with international colleagues, and a great deal of us to gain exposure to different cultures, opportunities, and ways of thinking.
Personalization: Online learning truly emphasizes the concept that everyone learns differently. It allows people to individualize things like instructional approach and learning pace to optimize and accommodate all learning styles and methods.
Collaboration: Although online learning is often seen as an obstacle to social interaction, it has its perks. Virtual collaboration brings in a whole new mode of communication that doesn't rely on real-time interaction. Message boards, chat services, and online forums are great tools for students and colleagues to engage in live and offline discussions.
Learning Environment: Environment can have a massive impact on our mood, motivation, performance, and mental health. Luckily, many can enjoy the luxury of learning and working from the comfort of their own homes—and avoid the commute. This helps people create a more positive, stimulating environment that best fits their individual needs. Online learning also means fewer student absences and allows employees more flexibility to schedule life and work activities.
Relevance & Relatability: In a single search, the internet provides us with up-to-date, relevant information in a matter of seconds. Online learning helps us stay relevant with the rest of the world and learn right as information becomes available. As technology continues to evolve and more and more jobs transition to remote, online learning holds even more value.
Online Learning at Promega
If you're interested in science and looking to learn a thing or two online, Promega has you covered! Our Student Resource Center offers a variety of resources with topics ranging from learning fundamental tools and techniques to navigating the early stages of your career. Our online resources will help set you up for success in the lab and beyond.
Looking for more? Sign up for one of our webinars! Our webinars cover topics like clinical and molecular diagnostics, applied sciences, drug discovery, life science research, and more. They provide an opportunity to interact and ask questions but if you can't make it live, don't stress. All of our past webinars are available for on-demand viewing.
For the podcast enthusiasts out there, our partner HelloPhD offers entertaining podcasts that aim to help students, postdocs, faculty, and scientists navigate life both in and outside of the lab. Give HelloPhD a listen and learn something new on your next long car drive.
Visit our YouTube channel for more great resources including tips, tools, instructional videos, and chalk talks, and more. Also, explore more educational blog posts on Promega Connections and check out our 'Technical Tips and Tools' category.
Supporting Online Learning Day
Online learning will continue to transform the future of education. Today is a great opportunity to learn something new in virtual fashion—the world wide web is your oyster. Additionally, show your support by joining the conversation on social media, and remember to use the hashtag #OnlineLearningDay!
---
Related Posts
The following two tabs change content below.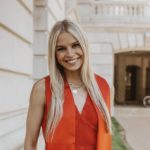 Riley Bell
Riley earned her B.S. in Life Sciences Communication and a certificate in Global Health at UW-Madison. She is a Digital Marketing Coordinator at Promega.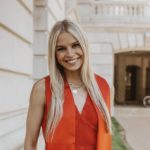 Latest posts by Riley Bell (see all)