If you are the "family scientist" you may find yourself answering questions about things like antibodies, immunity and serology from friends and family curious about the COVID-19 pandemic and all of the news they are seeing. Whether you are an oceanographic cartographer or a seasoned immunologist, we hope that this infographic about antibody testing helps.
---
Visit our website for resources to support:
SARS-CoV-2 Viral Research
SARS-CoV-2 Serology Testing
The following two tabs change content below.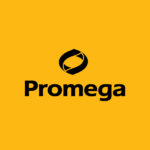 Promega products are used by life scientists who are asking fundamental questions about biological processes and by scientists who are applying scientific knowledge to diagnose and treat diseases, discover new therapeutics, and use genetics and DNA testing for human identification. Originally, founded in 1978 in Madison, Wisconsin, USA, Promega has branches in 16 countries and more than 50 global distributors serving 100 countries.