We have published 130 blogs here at Promega this year (not including this one). I diligently reviewed every single one and compiled a list of the best 8.5%, then asked my coworkers to vote on the top 5 out of that subset. Here are their picks:
No surprises here, everyone loves water bears. Kelly Grooms knows what the people want.
Lots to love here. First off, Mars: excellent planet, very popular these days. On top of that, this blog talks about the amazing science being done by some very precocious high school students, filling the brain with knowledge and the soul with inspiration. A timely piece by Darcia Schweitzer, considering the recent arrival of the InSight lander on Mars.
I know you use Wikipedia. It's ok—so do I. It often makes a great starting point, but how much further can we trust it? Enterprising science writer Jordan Villanueva took a deep dive into the article on Programmed Cell Death Protein 1 (PD-1) to answer that question.
What we have here is a great commentary on trust in scientific institutions, a hot topic in the relatively young field of science communication research. This awesome blog was Mariel Mohns' debut on Promega Connections!
It's no surprise to find CRISPR on people's minds after the news of the past few weeks. Darcia Schw—hang on, how did Darcia end up on this list twice? I get the feeling that this voting was rigged…
I studied bacteria in a past life, so this is a topic near to my heart. Isobel Maciver reminds us how our microbiome keeps us healthy. Use all that knowledge you gained from reading the Wikipedia article on PD-1 right here in this blog.
There you have it: five six of our best blogs from 2018. Did I miss any of your favorites? Let me know!
The following two tabs change content below.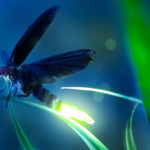 Julia is a Science Writer at Promega. She earned a B.S. in biology and a B.A. in chemistry from University of North Carolina Wilmington, and a PhD from University of Wisconsin-Madison. Her hobbies include reading fantasy novels, playing Magic: The Gathering, ultimate frisbee, Netflix, and long walks to the fridge.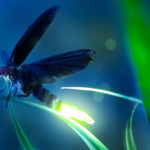 Latest posts by Julia Nepper (see all)