The past twelve months have, quite literally, been a year. As 2021 comes to a close, it's that time to reflect on some of our most popular stories written by our Promega Connections bloggers from the past year. Take a look at five Promega blog posts that gave us a reason to celebrate in 2021.
Celebrating Change
The COVID-19 global pandemic has considerably changed many aspects of our daily lives. It has changed the way we work, the way we learn, the way we gather with one another, and so much more. Although change has the ability to sometimes bring on feelings of discomfort or uncertainty, it can also give us a reason to celebrate. In this blog post, Promega employees share how the pandemic has changed them: From learning the value and gift of time to new opportunities to building relationships with one another, there are some positive things that have come out of this year. Read the full blog post here to learn how we adapted to and celebrated some of the change the COVID-19 pandemic has brought .
Celebrating the Work of Others
It's no secret that Promega Technical Services is full of committed, exceptional scientists. In fact, our teams have an average of 10 years of bench experience. Their many years of experience and expertise allow them to collaborate as a team to answer any and every question that comes their way. After all, Promega Technical Services pushed customer satisfaction rates from 97% to 99% since the beginning of the COVID-19 pandemic. Happy customers are just one worthy reason to celebrate Promega Technical Services in 2021. Read about the rest in the full blog post here!
Celebrating Ambition
The Promega Corporate Responsibility Program captures stories of how we support our employees, customers, and communities. One of the most significant focuses of this program is essential to reaching any and all of our goals: sustainability. We recognize that there are always more opportunities to reduce our environmental impact. We also recognize that ambitious endeavors are worth celebrating. That's why, as we look to the future, we're setting our most ambitious sustainability goals ever for 2030. Read about our 2030 vision in the blog post here!
Celebrating Connection
The COVID-19 pandemic made connecting with others very difficult. We survived one of the most challenging periods of time with limited in-person interactions. However, as humans, we don't just want to survive in life. We want to thrive! Connecting with one another is a key way to move from "survive" to "thrive". We need each other to exist and the opportunity to reignite connection is something that is worth celebrating. Read about the importance of reigniting connection, even with the simplest of acts in the full blog post here!
Celebrating Young Scientists
Promega North America created the Diversification Of Our Research Scientists (DOORS) Scholarship: A $5,000 scholarship towards tuition to recognize and empower students from underrepresented backgrounds. The DOORS Program also gives young scientists the opportunity to make valuable connections in the biotech industry through connections with mentors from Promega. Scholarship recipients Elizabeth Agbedun from Mount Holyoke College and Emanuel Burgos from the University of Wisconsin-Madison are worth celebrating. Read about their stories in the full blog post here!
---
Related Posts
The following two tabs change content below.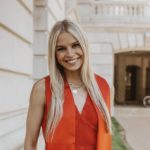 Riley Bell
Riley earned her B.S. in Life Sciences Communication and a certificate in Global Health at UW-Madison. She is a Digital Marketing Coordinator at Promega.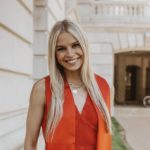 Latest posts by Riley Bell (see all)