This past year has been a challenging one for most of us. The COVID-19 global pandemic has changed the way we live. We are working from home, our kids are learning online, we can't gather with friends and family, we are wearing masks, we no longer attend in-person events. All of this change around us has profoundly affected us in many ways.
We asked our Promega colleagues how the pandemic changed their lives and how they adapted. How are they feeling? What keeps them going? What lessons have they learned? And what good has come out of it? Here's what they said.
The Gift of Time
We lost much during the pandemic: in-person interactions, social gatherings, sport events, indoor entertainment. But with these sacrifices, we received a rare gift in return—the gift of time. Before the pandemic, life was chaotic for Sarah Mahan, Research Scientist. She has seven kids who all play sports, and a husband who travels frequently for work. Her calendar was always filled to the brim with sports games and practices, and notes detailing how she and her husband would be able to get their kids to each event. There was never a free minute. When the pandemic hit and lockdowns began, she could almost hear the brakes of her life screeching to a halt. Suddenly, her calendar was blank. "At a time when so many were expressing a feeling of tremendous loss, I felt relief and freedom," she says. "I like not having every minute of my weeknights and weekends booked with activities. I love that my husband is home every night. I love spending actual time with my kids outside of chauffeuring them all around to activities. I love that I have time to bake and keep up with laundry and watch the birds outside."
Meghan Rollins, Supervisor of Creative Services, replaced her busy weekends of sports, music lessons and school events with more family time. They played games, went on hikes and bike rides, and played football in their backyard. "The cleared schedule has really given me time to reflect on just how important it is to approach life with curiosity and find ways to see the opportunities amongst the challenges. And while it's been a bumpy road at times and not always rosy, I feel so fortunate to be where I am today and for the sometimes broken road that got me here," she says.
New Opportunities
The significant changes in lifestyle have given people the opportunity to learn something new or discover new ways of doing things. Amanda Wolfe, Client Rep, found time to learn a new language, read more and cook more. "The time available to focus on other aspects of our lives during this pandemic is a blessing in disguise," she says. Joliene Lindholm, Technical Services Scientist, found that she could continue her passion for dancing by attending online dance lessons from around the world. Although she admits it's not the same as in-person classes, she is excited about the new opportunities. Hiroya Masuda, Shipping Staff in Japan, loves music. While he couldn't attend in-person concerts, he began watching online livestream concerts and was delighted to see many people supporting the music industry.
With the limitations on indoor events, many have headed outdoors. Nature is something that cannot be canceled, and we've learned to embrace it. Tom Zuhlke, CLIA Lab Technologist, took part in a challenge to cover 40 miles of the Ice Age Trail in October, and discovered many amazing hidden trails within the deep woods of Wisconsin. Stephen Johnson, QA Specialist, misses visiting art shows, music venues and theater. But he was able to spend more time outside biking or hiking. "I would have had a major meltdown if we couldn't have that outlet," he says.
"Instead of sitting in a car and dreading our daily commute, more people are spending that time on other things," says Katie Anderson, Assistant Calibration Technician. "People are taking more walks, reading, exercising, cooking, doing crafts, and spending more time with family or friends. We're recognizing the importance of traditions and connections. We've found new ways to socialize and celebrate. 2020 has been a tough year, but I'm hopeful that we can use our experiences to reset, find balance and celebrate the small joys of life."
Building Relationships
Being stuck at home with family and pets all day can be both a curse and a blessing. Jessica Sable, Group Leader of Process Engineering, found it difficult at first to balance working from home and being present for her kids. But she eventually figured out a system that makes everyone happy. She now knows more about what her daughters are learning in school and what topics they enjoy. They also have more time to explore the outdoors. "I'll have many pleasant memories of our time together as a family," she says.
Diana Clark, Benefits Manager, admits that it's hard to find solitude while working in a house with two kids around. But being in close proximity for long periods of time provided an opportunity to talk and rediscover each other. "We've learned to be gently candid about our needs: for a little privacy or space, for a hug, to cry, or to do something because we're bored. As we find new activities to enjoy or rediscover old ones, it's been reaffirming to realize that I've created a life I don't need to escape from," she says.
Although the pandemic has forced our social circles to become very small, our virtual world has become larger than ever. Heather Komas, Manager of Corporate Sales, believes she has become closer to her colleagues even though they are further apart physically. Her team connects virtually through coffee breaks and regularly shares their personal lives. "We reached out with understanding while children, pets, and spouses walked through the background of our video conferences and interrupted for the umpteenth time during that call. We as a work family have been able to come together knowing that, while this has certainly taken its toll, we are stronger and better able to support each other and our situations because of it," she says. Meghan Rollins believes she got to know her colleagues at a more personal level than before. "Each video meeting was a little glimpse into folks' personal story and space, and I really enjoyed that," she says.
Dealing With Loss
Unfortunately, some of us had to deal with the terrible pain and grief of losing those we love. Heather Komas lost her father-in-law to COVID-19. Due to restrictions, they couldn't be by his side when he passed, but he was able to tell his wife how much she meant to him through a virtual call. Heather had to help plan the funeral and also support her mother-in-law, who was recovering from COVID herself. "He was a man that, for the past 10 years has been like a father to me, joked with me, and listened while I vented. This has certainly opened my eyes to how cruel life can be, but also how beautiful it can be," she says. "He was able to show his love in the deepest way possible and that is something I can only hope I get across to my family and work friends. This truly puts life into perspective."
Read about how we are taking care of each other at Promega in this blog about Caregivers.
Being Grateful
Sometimes it takes losing something to fully appreciate what we still have. Alicia Hodnik, Corporate Sales Associate, realized that she had taken many things in normal life for granted. "I very much took the luxury of hugging my loved ones for granted. I took sharing deep conversations unmasked and closer than six feet for granted. I took the ease of support and companionship at a moment's notice for granted. This year has left me with boundless gratitude," she says. Brian Schiro, Senior Director of IT, has learned to appreciate the little things that bring meaning and value to his life. "Being outdoors, a chance encounter with a neighbor or friend. Staying connected to family members even if it is just a digital connection. Reading a good book, listening to music, going for a walk—just experiencing life at a slower pace and on a smaller scale brings a certain amount of self-reflection and inner peace," he says.
Sarah Mahan is reminded daily of her privilege and constantly thinks of those less fortunate. "My family is healthy; there are so many people dealing with illness and death. My house is full with our family of nine and hugs are not in short supply; so many people live alone and are feeling isolated.  My kids have adapted extremely well to virtual school; so many parents and caregivers are struggling to support their kids through this," she says. "There hasn't been a day since March when I have not been aware of how differently this pandemic has affected each of us."
Accepting Our Emotions
Although we are all trying to make the best of our situation, Marla Shoop, External Audit Program Lead, reminds us that sometimes we just need to let out our emotions. "While it is important to ultimately remain positive, you still have to allow yourself a chance to be sad, despair, rage—then breathe and pick yourself up and start again. Being relentlessly positive isn't real and doesn't allow for the full range of emotions that we all have all the time," she says. Amanda Wolfe, Client Rep, learned that it's okay to have immense feelings of fear, instability, and anxiety. "Knowing that nearly everyone in the world was experiencing it together opened my mind to new ways of thinking and accepting the world around us," she says.
Sometimes we just have to be honest with ourselves and admit that things are bad. "2020 sucked. All of our jobs can be difficult in simpler times. A pandemic presented a lot of unwanted obstacles and I will not be sorry to see this year go," says Sean Phillips, Supervisor of Instrument Service, "But we found a way."
Finding Strength
This pandemic not only turned our world upside–down, it also changed us from the inside–out. We have found strength within ourselves and resiliency we never knew we had. We've learned life lessons that could benefit us for years to come. "We learned to work differently, teach our children differently, shop differently and think about our whole existence with caution in mind. I think of this as a 'big picture' year, where we have been forced to examine what really matters to us and how (and with whom) we spend our time. These are huge life lessons for those who are paying attention, and provide an opportunity for introspection, reflection and positive, intentional change," says Diana Clark, "Right now, we cannot control or choose many of the things that are happening to us, but we can control how we respond to them. This is a time for mental strength. One of my favorite quotes: 'You never know how strong you are until being strong is the only choice you have.'"
Through the struggles of the pandemic, Becca McKnight, Integrative Employee Development Partner, gained trust in herself and her ability to face what comes next. "Each time there is a new challenge, I hear a voice saying, 'You have made it this far, you can do this too.'"
Promega Pride
Many employees appreciated how the company supported them during the pandemic. At the start of the pandemic, Promega CEO Bill Linton announced that no employee would be left behind and that safety was their primary concern. For Sean Phillips, Supervisor of Instrument Service, this provided the reassurance he needed. "To hear that 'no one would lose a job' or that 'working from home is now a requirement' took a lot of uncertainty out of the mix and I really appreciate the clarity that gave us. I feel it helped us all navigate a treacherous world with at least some confidence that, eventually, things would be okay," he says.
Throughout the pandemic, Promega played a key role in supplying reagents for COVID-19 testing kits and viral disease research. The contribution to science became a great source of pride for many of us. "I am forever grateful to the tireless work of the scientists and medical professionals all over the world," says Jenny Fulton, Head of Customer Operations in UK. "Life science was more important than ever this year and I feel proud to work for a company that made a difference in the fight against COVID. As the vaccines roll out, we can now look forward to a future where we can hug our family and friends again without fear."
We're In This Together
Whatever you are going through right now, know that you are not alone. "Regardless of where we are, which country we live in, what social status we have, in the end we all have to face a similar global challenge," says Gloria de la Torre, Market Development Manager in South America. In many ways, this pandemic has bought people around the world together.
No matter where you are or what role you play, be proud of yourself for making it this far in these extreme circumstances. You've shown incredible resiliency, adapting to the new norm and embracing new opportunities. Be grateful for the little things in life. Thank yourself for all you've achieved and forgive yourself for the slips along the way. "I'm like many others doing my best to navigate these stressful times," says David Slotten, QA Scientist, "I just want everyone out there to know that we are in this together, and together we will persevere."
Related Posts
The following two tabs change content below.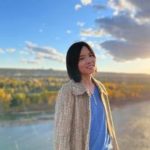 Johanna is a Science Writer at Promega. She earned her PhD in Biomedical Sciences at Baylor College of Medicine. She was a freelance writer and full-time mom for five years before joining Promega. Johanna is from Taiwan and she believes Taiwanese food is the best in the world. She loves doing yoga, traveling and spending time with her two kids.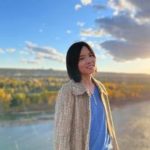 Latest posts by Johanna Lee (see all)